This just in:
90% of voters in Crimean referendum decided to join Russia
. These are preliminary results, I would not be surprised if the final count reaches 110% or even 150% (a good Soviet tradition of
udarniks
). This surprising result (which obviously has nothing to do with Russian troops pointing their guns at everything that moves) brings back memories of commie times, when the one and only party would always have a surprising landslide victory.
Happy pro-Russian activists organized a celebration on the Lenin Square: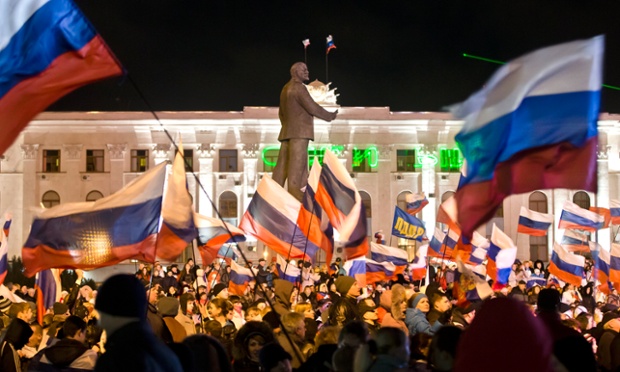 I can feel the fresh breeze of Cold War coming back!...