Godly Politics
Republican, Libertarian, Constitution Party, Christian Restoration Party welcome. No liberals or Demonrats allowed.
Putting the "stud" back in Bible Study





Posts: 79,549

Join Date: Sep 2006

Location: Freehold, Iowa
Atheist Scum Sues to Kick Jesus out of the Military -
12-19-2007, 11:30 AM
---
THIS
is going too far. A handful of disgruntled queers who snuck into our Godly American Military are now suing to keep Jesus out of foxholes. If they are successful, then the terrorists have won.
Quote:
Religious freedom in military questioned

TOPEKA, Kan. - A foundation that has sued the military alleging widespread violations of religious freedom said Tuesday that it has evidence showing that soldiers are pressured to adopt fundamentalist Christian beliefs.

The photos and videos of religious materials and activities are part of a lawsuit filed by the Military Religious Freedom Foundation and Army Spc. Jeremy Hall, an atheist, against Maj. Freddy J. Welborn and Defense Secretary Robert Gates.

The material was gathered from Fort Riley in Kansas, the Air Force Academy in Colorado Springs, Colo., and Fort Jackson, S.C.

Examples at Fort Riley, where Hall is stationed, included a display outside his military police battalion's office with a quote from conservative writer Ann Coulter saying, "We should invade their countries, kill their leaders and convert them to Christianity."

Another photo from Fort Riley shows the book "A Politically Incorrect Guide to Islam" for sale at the post exchange.

"These astonishing and saddening evidence which our foundation is making public today only further buttress our lawsuit," said Mike Weinstein, an attorney in Albuquerque, N.M., and president of the foundation, who graduated from the Air Force Academy in 1977.

Fort Riley spokesman Maj. Nathan Bond said the matter was being referred to post commanders for investigation. He said it is the Army's policy to accommodate all religious beliefs to the extent that they don't conflict with military missions.

"We do take this seriously," he said. If they are true, he added, they "do not seem in line with the Army values of respect."

The lawsuit filed in federal court in Kansas City, Kan., in September alleges that Welborn threatened to file military charges against Hall and to block his re-enlistment for trying to hold a meeting of atheists and non-Christians in Iraq.

Hall is with the 97th Military Police Battalion out of Fort Riley. He was serving his second tour in Iraq and has since returned to the U.S.

Weinstein said materials for a Bible studies course from Military Ministry, part of Campus Crusade for Christ International, teach soldiers that the U.S. military and government are instruments to spread the word of God. The material was found at Fort Jackson, S.C., he said.

A spokeswoman for Campus Crusade for Christ said ministry officials hadn't had a chance to review the evidence and declined to comment.

The lawsuit also alleges that Gates permits a military culture in which officers are encouraged to pressure soldiers to adopt and espouse fundamentalist Christian beliefs, and allows a culture that sanctions activities by Christian organizations.

It also says the military permits proselytizing by soldiers, tolerates anti-Semitism and the placing of religious symbols on military equipment, and allows the use of military e-mail accounts to send religious rhetoric.

The Pentagon has said that the military values and respects religious freedoms but that accommodating religious practices should not interfere with unit cohesion, readiness, standards or discipline.

Weinstein has previously sued the Air Force for acts he said illegally imposed Christianity on its students at the academy. A federal judge threw out that lawsuit in 2006.
Damned joos.
---




Here is a partial list from just a few scripture verses:
Hypocrites (Matthew 24:51), The Unforgiving (Mark 11:26), Homosexuals (Romans 1:26, 27), Fornicators (Romans 1:29), The Wicked (Romans 1:29), The Covetous (Romans 1:29), The Malicious (Romans 1:29), The Envious (Romans 1:29), Murderers (Romans 1:29), The Deceitful (Romans 1:29), Backbiters (Romans 1:30), Haters of God (Romans 1:30), The Despiteful (Romans 1:30), The Proud (Romans 1:30), Boasters (Romans 1:30), Inventors of evil (Romans 1:30), Disobedient to parents (Romans 1:30), Covenant breakers (Romans 1:31), The Unmerciful (Romans 1:31), The Implacable (Romans 1:31), The Unrighteous (1Corinthians 6:9), Idolaters (1Corinthians 6:9), Adulterers (1Corinthians 6:9), The Effeminate (1Corinthians 6:9), Thieves (1Corinthians 6:10), Drunkards (1Corinthians 6:10), Reviler (1Corinthians 6:10), Extortioners (1Corinthians 6:10), The Fearful (Revelation 21:8), The Unbelieving (Revelation 21:8), The Abominable (Revelation 21:8), Whoremongers (Revelation 21:8), Sorcerers (Revelation 21:8), All Liars (Revelation 21:8)
Predestinated Servant of Jesus Christ by the Will of God

True Christian™ Theologian

True Christian™





Posts: 4,345

Join Date: Sep 2006
Re: Atheist Scum Sues to Kick Jesus out of the Military -
12-19-2007, 03:20 PM
---
There might not be any atheists in foxholes, but this lawsuit proves there's definitely homers.

Where's Warrior in Christ's knowing commentary when we need it?
---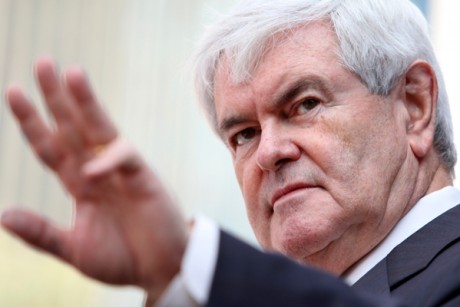 I loved Newt before Newt was invincible
Posting Rules

You may not post new threads

You may not post replies

You may not post attachments

You may not edit your posts

---

HTML code is Off

---
Powered by Jesus - vBulletin® Version 3.8.9
Copyright ©2000 - 2018, Jelsoft Enterprises Ltd.
vBulletin Skin developed by:
vBStyles.com
Content Landover Baptist Forums © 1620, 2018 all rights reserved