49 B.C. -
Julius Caear crosses the Rubicon, sparking a civil war. He is not the Caesar mentioned in the Bible, that would be his adopted son Augustus, who had the title of Caesar. And God, in His infinite literary wisdom, chose to refer to Pharaohs and Caesars as if their title were their proper name (i.e. King Pharaoh instead of Pharaoh Ramses II). Thus, this event is not about a Biblical figure, so it doesn't really matter.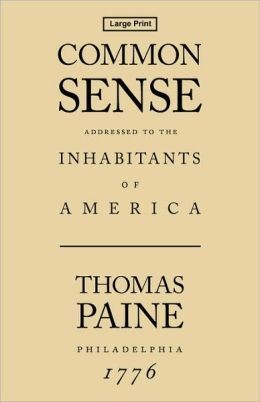 1776 -
Godmocking deist Thomas Paine publishes
Common Sense
. As it does not seek to glorify God, but rather attacks the concept of monarchy, it is blasphemous. The Bible is the only "common sense" we need (Matthew 4:4).
1861 -
Florida, at the time a Godly state not infested with Cuban beaners and retired Jews, becomes the third state to secede from the Godless Union and its liberal president, Abraham Lincoln.


1862 -
Jesus calls American hero Samuel Colt to his reward. Even today, the corporation he founded continues to flood the United States with guns. Shout glory!
1870 -
Patriotic American, political conservative, free market capitalist, monopolistic captain of industry, and devout Baptist John D. Rockefeller incorporates Standard Oil. He believed that all the crude oil in America was his rightful property, and we should follow this great man's example. All the oil in the world belongs to the United States, and we have the right to take it by any means necessary.
1920 -
The First World War officially ends when the Treaty of Versailles takes effect. Unsurprisingly for a treaty with a French name,
it is weak, and causes another world war less than 20 years later.
1946 -
First General Assembly of the United Nations opens. The Jewish globalist plot for world domination begins in earnest.
1971 -
Coco Chanel, the French harlot, designer of slutty fashions, and
Nazi collaborator
is cast into Hell. Instead of a "little black dress," she is now clothed in rags, and the stench of fire and brimstone, rather than "Chanel No. 5" fills her nostrils.

2016 -
Final curtain call for David Bowie. Is there "Life on Mars?" NO! But there is pain in Hell, as this disgusting crossdressing British heathen sodomite now knows well.