I've always liked cowboys, because with their long hair and beards, and their tanned weathered faces, they make me think of those salty old Biblical prophets.
This could almost be Lot at his door, turning back the evil homosexuals from ravashing his angel guests...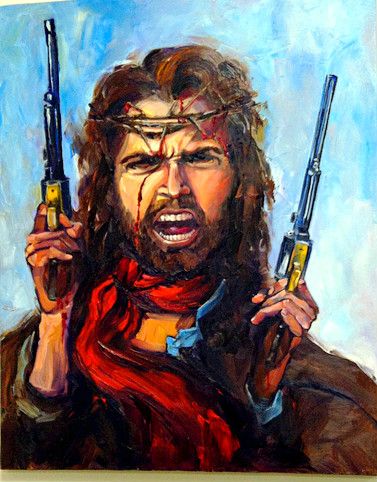 If Jesus were alive today, I think he'd be a cowboy out on the plains of the Wild West...shooting dirty Indians, chasing horse thieves...
Maybe he'll appears to us that way when he comes back for The Rapture ! !. On a BIG WHITE HORSE ! !