Resurrection Q&A: Will I be able to walk through walls? Will I get my nail clippings back?
On Easter Sunday we commemorate Jesus' resurrection from the dead. As Brother Bathfire pointed out, this was a historical event. We know it happened because we too will rise from the dead. If we never rise from the dead, then the skeptics will have their proof that Jesus never rose again—but not until then.
1 Cor 15:13 But if there be no resurrection of the dead, then is Christ not risen:
[. . .]
1 Cor 15:16 For if the dead rise not, then is not Christ raised:
What will our resurrected bodies be like?
We don't know, but we do know they will be like Jesus' resurrected body.
1 Jn 3:2 Beloved, now are we the sons of God, and it doth not yet appear what we shall be: but we know that, when he shall appear, we shall be like him; for we shall see him as he is.
But simply seeing Jesus as He is is not enough; Jesus Himself must perform the transformation.
Phil 3:21 [Jesus] shall change our vile body, that it may be fashioned like unto his glorious body, according to the working whereby he is able even to subdue all things unto himself.
Do I have to die to get a resurrected body?
No. The verses above are talking about saints who are alive at Christ's Second Coming. They will get a glorified body, which is of course the same as a resurrected body.
1 Cor 15:35 But some man will say, How are the dead raised up? and with what body do they come?
1 Cor 15:36 Thou fool, that which thou sowest is not quickened, except it die:
[. . .]
1 Cor 15:51 Behold, I shew you a mystery; We shall not all sleep, but we shall all be changed,
1 Cor 15:52 In a moment, in the twinkling of an eye, at the last trump: for the trumpet shall sound, and the dead shall be raised incorruptible, and we shall be changed.
Will I be able to walk through walls?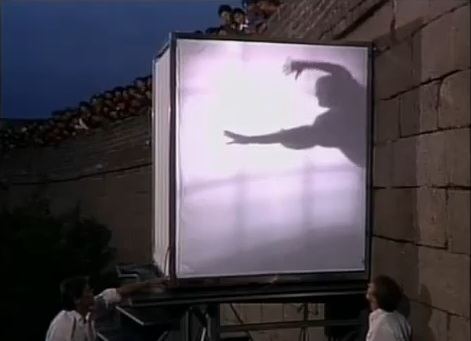 Yes. And it won't be like some cheap David Copperfield trick. We have established that our resurrected bodies will be like Jesus', and He was able to walk through walls.
Jn 20:19 Then the same day at evening, being the first day of the week, when the doors were shut where the disciples were assembled for fear of the Jews, came Jesus and stood in the midst, and saith unto them, Peace be unto you.
No more excuses for you clumsy women to keep walking into walls.
Will I be able to teleport?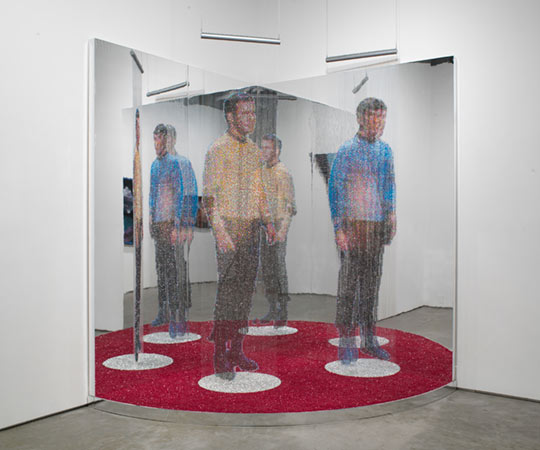 Yes.
Lk 24:31 And their eyes were opened, and they knew him; and he vanished out of their sight.
[. . .]
Lk 24:36 And as they thus spake, Jesus himself stood in the midst of them, and saith unto them, Peace be unto you.
Will I be able to shapeshift?
Yes.
Mk 16:12 After that he appeared in another form unto two of them, as they walked, and went into the country.
Will I still be able to eat and drink?
Yes.
Lk 24:41-43
41 And while they yet believed not for joy, and wondered, he said unto them, Have ye here any meat?
42 And they gave him a piece of a broiled fish, and of an honeycomb.
43 And he took it, and did eat before them.
Mat 26:29 But I say unto you, I will not drink henceforth of this fruit of the vine, until that day when I drink it new with you in my Father's kingdom.
Will I get back all my nail clippings and hair that I cut or shaved off?
I don't know, but it's an interesting question. Some ancient divines thought we would.
Quote:
Thus, although Augustine discouraged speculation of the characteristics of the resurrected body, he did discuss the topic at length. Moreover, he addressed questions which had vexed earlier theologians such as the chain-consumption argument and what happened to hair and nails at the resurrection. Augustine claimed that hair or nails that have been lost will be a part of the resurrected body, though not necessarily as hair or nails, for that would be grotesque. Rather, God uses the material as He sees fit in our resurrected body.
Will I be able to fly?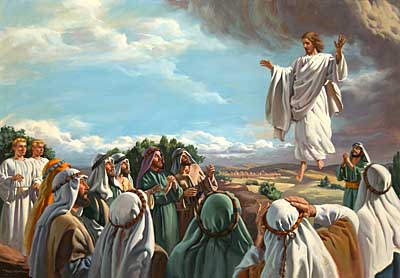 Yes.
1 Thes 4:16-17 For the Lord himself shall descend from heaven with a shout, with the voice of the archangel, and with the trump of God: and the dead in Christ shall rise first: then we which are alive and remain shall be caught up together with them in the clouds, to meet the Lord in the air: and so shall we ever be with the Lord.
Will my face shine?
Yes.
Mat 13:43a Then shall the righteous shine forth as the sun in the kingdom of their Father.
Rev 1:16b And [Jesus'] countenance was as the sun shineth in his strength.
Mat 17:2 [Jesus] was transfigured before them: and his face did shine as the sun, and his raiment was white as the light.
Will I be able to have sex?
No.
Mat 22:30 For in the resurrection they neither marry, nor are given in marriage, but are as the angels of God in heaven.
Will I still have scars?
Possibly. Even though our resurrected bodies will be perfect and incorruptible (1 Cor 15:42-44a; 2 Cor 5:1), we know that Jesus still had His scars from being crucified.
Lk 24:39-40 Behold my hands and my feet, that it is I myself: handle me, and see; for a spirit hath not flesh and bones, as ye see me have. And when he had thus spoken, he shewed them his hands and his feet.
When will I get a resurrected body?
When Jesus comes back, with the following exceptions:
These have already been raised or glorified. God only knows where they are or what they're doing now.
When will Jesus be coming back?
Soon.
Rev 22:20a He which testifieth these things saith, Surely I come quickly. Amen.