5 Reasons why Freehold pools have no lifeguards
1. Lifeguards are perverts. 99% of the time all they do is sit and watch watch wet and near-naked people. We already have lots of people who do that for free.
2. Lifeguards make up unBiblical nonsense like "mouth-to-mouth respiration", an excuse to kiss unconscious people, even if they are married or of the same sex. I don't know for a fact, but a lot of people are saying that next lifeguards will start putting their mouths to other orifices, because "it gets the air there faster".
3. Lifeguards thwart God's will. Drowning people is God's favorite way to dispose of sinners, just ask Noah. While God sends rainbows to remind us that He will not kill ALL of us in another flood, He still kills people this way. notice how as the world gets more sinful, God is raising sea levels, and causing extreme weather events. Obviously this is God punishing rising sin. Do liberals have any alternative explanation of why this is happening?
4. Lifeguards are slandering America's movie industry, claiming that movies and TV misrepresent the signs of drowning, causing huge amounts of children to die as their parents watch, clueless. They have produced propaganda like the below: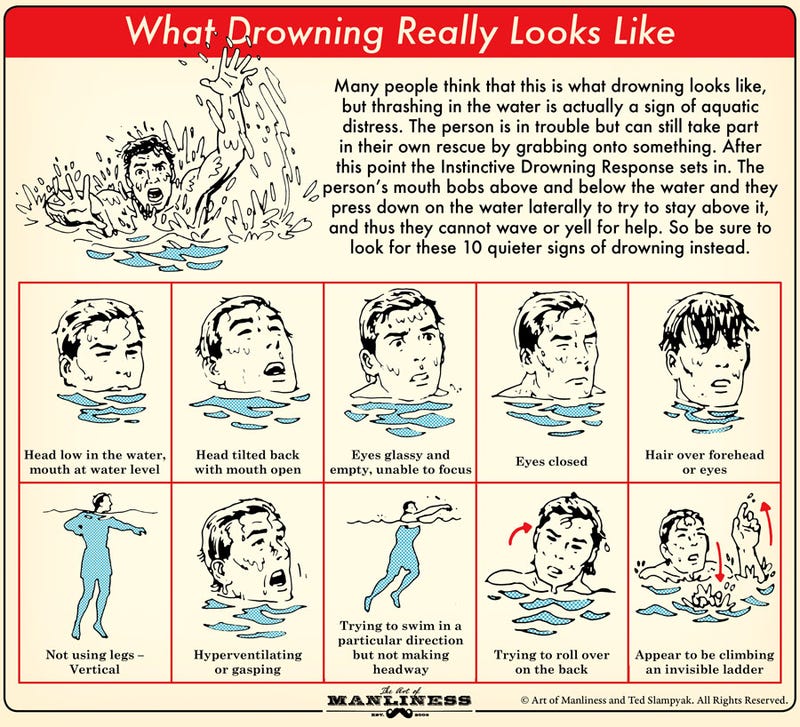 Obviously this is not true: if drowning was so boring and un-photogenic, then it would not be God's favorite way of smiting sinners. And why would sinners be "climbing an invisible ladder", as to heaven? They are sinners, if anything they should be crawling down an invisible hole to hell.
5. None of the applicants are skinny enough to fit in the lifeguard chairs.
Replies:
MitzaLizalor (03-05-2019 12:03 AM)
: Has anyone noticed how the more heathen a place is the more people die in rivers? Take the Ganges for instance, so many cadavers floating around. IF YOU DON'T WANT TO KNOW http://www.23hq.com/23666/16952105_f611f5567e587cb21b7a7d668d02970e_mini.jpg_a5OtmjtdH0 Can
...
Cranky Old Man (04-05-2019 01:19 AM)
: If you drown, God clearly wanted you to drown. This is why I never wasted any money on swimming lessons for my children.
...
Joanna Lytton-Vasey (04-05-2019 07:29 PM)
: Can it be a coincidence that the more swimming pools in a town the more likely it is to have a crematorium? That's always surprised me, Sister, because you'd think a waterlogged corpse would be quite
...
Jeb Stuart Thurmond (05-05-2019 12:02 AM)
: Has anyone noticed how the more heathen a place is the more people die in rivers? Take the Ganges for instance I've had a lot to say about India, but I'm not going to go all eco-hippie and complain about
...
Johny Joe Hold (05-05-2019 03:55 AM)
: If this sounds like desecration, let me remind you that the only reason we keep the bones is so that God can find his own on Judgement Day, and since the vast, vast majority of people are going to hell,
...
MitzaLizalor (05-05-2019 04:21 AM)
: Ecclesiastes 1:10 Is there any thing whereof it may be said, See, this is new? it hath been already of old time, which was before us.
...
Show all 12 replies.