Jesus has set the Amazon on Fire! GLORY!
It's official. Jesus hates the Rain Forest!
Quote:
Originally Posted by BBCThe official figures show more than 75,000 forest fires were recorded in Brazil in the first eight months of the year – the highest number since 2013. That compares with 40,000 in the same period in 2018.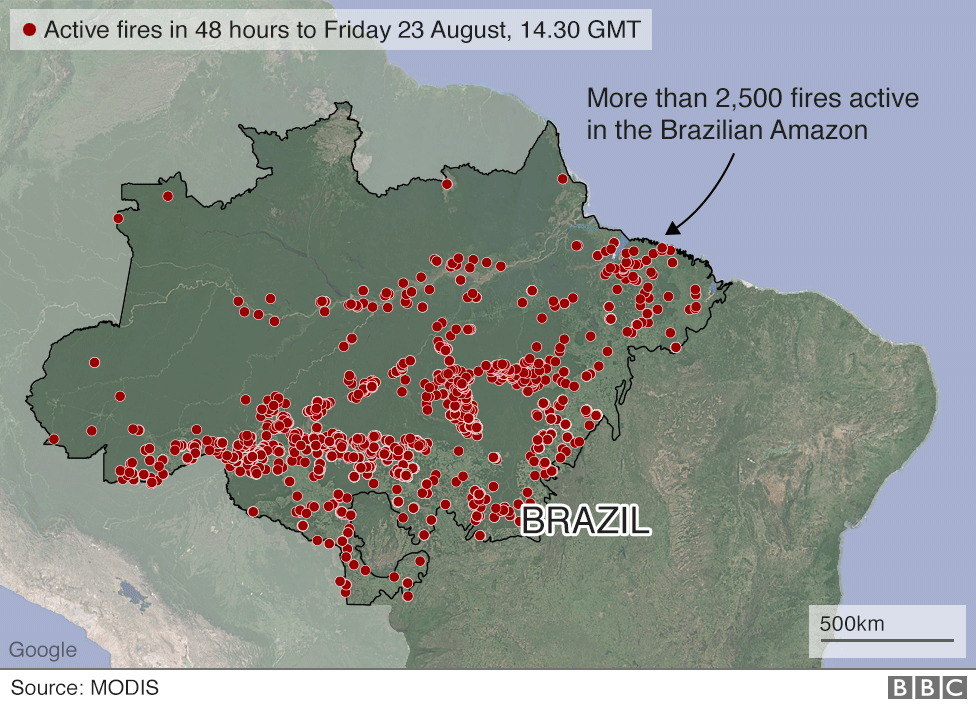 Let us not forget, Jesus prefers the desert. When profitable, it's good to protect the forests, but if Jesus loved them most, He would have been born in Brazil, or the Congo, or Oregon. But He wasn't, and I think it might be because of the mosquitoes, but anyway, He decided to impregnate His mother and be born in Israel. In the desert.
People will come to you for support to help put out the fire in the Amazon, but True Christians™ know our priority is saving Souls for the LORD's Second Coming (Matthew 24:14). It is not to preserve the earthly paradise for atheists, hippies, and vegetarians (John 15:19; 17:16; Philippians 3:20; Colossians 3:2). Those who are most committed to preserving the environment are atheists and advocates of abortion.
Replies:
Isabella White (30-08-2019 02:15 PM)
: You just know that Jesus HAS to be on His way soon! What with the whole planet--edge to edge of it--burning and sinking and stinking, it is near to unlivable. So Jesus has to come back to save His beloved
...
Joanna Lytton-Vasey (30-08-2019 02:57 PM)
: Everyone downwind of this conflagration must be high as a kite on the burning cocaine. But Mexicans are so excitable by nature (when they're not asleep) that it's likely nobody has noticed.
...
Basilissa (30-08-2019 05:42 PM)
: I always roll my eyes when the bleeding heart liberals say, "but we have to preserve the planet for the future generations!" That is something only an atheist can say, as it takes away agency from God.
...
MitzaLizalor (30-08-2019 10:40 PM)
: if God was like any other landlord, we could give 30 days notice and move outI remember another "tenant" problem which God solved rather easily. What reminded me was some doyleys I'd made as an incentive
...
Isabella White (30-08-2019 11:40 PM)
: A scripture doyley is a great way to witness, especially when dealing with savages who are quite likely to eat directly off the ground. I'm not sure whether savages still occupy the region but they are
...
MitzaLizalor (31-08-2019 01:31 AM)
: The competition remains current, there's still a couple of verses to reference in Landover's Baptist Lounge and eventually I'll need to decide on a standard format for linking Scripture. At present it's
...
Show all 19 replies.