Obi-Wank Kenobi – Just Another Disney Series Mocking God or a Slight Improvement?
Brethren! Sisters! Disney – a vile Evil Empire working 24/7 to seduce young youths of Caucasian complexion to excessive sodomy – just released its newest blockbastard called "Obi-Wank Kenobi". It is – as always – my duty to sacrifice many hours of profitable Prayer to watching the filth that the entertainment escapades of the shirtless mouse and the trouserless duck have to offer. I'll be giving + and – points along my review in this manner (+) or (-) for you to follow the score.
I really had lots of trouble following the intricate and confusing plot of this series of which two episodes (perhaps that's all there is, at least I hope and pray that it be so) have been released. It is, however, clear that this is a battle between good and evil, which is of course the most realistic way God's Creation can be depicted (+). We are in a fairyland inhabited by humans and demons, quite Biblical (+). Sometime in the past, the authorities have been able to vanquish a criminal organization called the Jedi, who have seduced young men and women into a secret society that promotes not marrying and false gods called the "Forces" (Wotan, I presume, or the Valkyries?). Still, some of these witchcraft wielding Satanists remain, and the local police force that has the licence to kill criminals on sight (+) hunts down these cancerous cells, as even the slightest stain can corrupt the whole Creation (+).
James 2:10
For whosoever shall keep the whole law, and yet offend in one point, he is guilty of all.
Going well. However, this policeforce is named after Papists, it's the "Inquisition" (-) and it is led by an uppity woman (-) of servant Hamite heritage (-). She also has some lines to utter.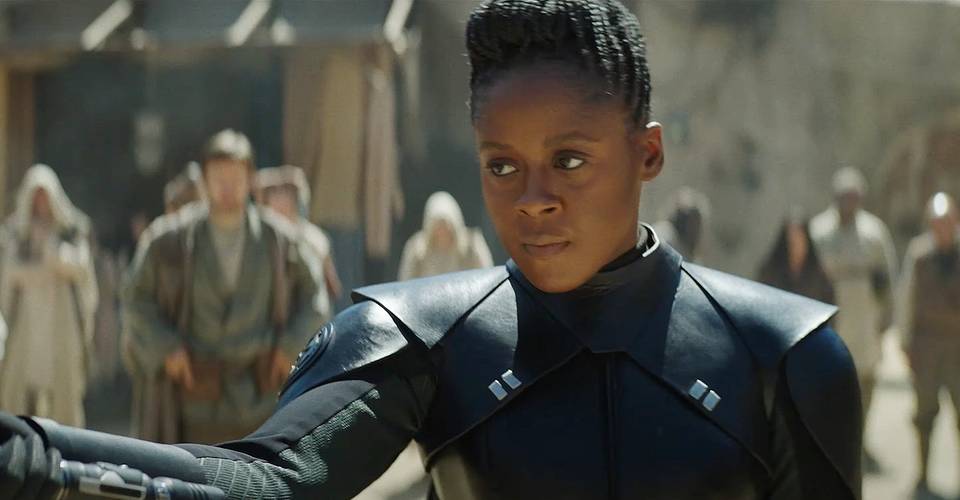 1 Timothy 2:12
But I suffer not a woman to teach, nor to usurp authority over the man, but to be in silence.
The plot gets very confusing. An uppity young female talks back to a boy and is rescued from her abusive and adoptive parents by some freelancing Proud Boys.
Apparently, they're planning to take her to a Catholic School (-) to learn chastity (+) but the villain called Obi-Wank or "Ben" kidnaps her and tries to take her to be trained in blasphemy and the "Forces" (we know, they are the forces of sodomy). The uppity woman tries to rescue her and take her to her father called Analkin (a bad choice for a name so -).
I really was a bit at lost as the Jedi are a real threat on Earth and for instance in Evil England there are hundreds of thousands of them based on the censuses, but in this series they seemed to inhabit the Firmament. However, the basic idea is that we should be subject to authorities and not question them (+) is very good (Romans 13:1). On the other hand, the characters use "light shavers" that are just phallic symbols and some of the male thespians are quite good-looking and too groomed to be heterosexual (-).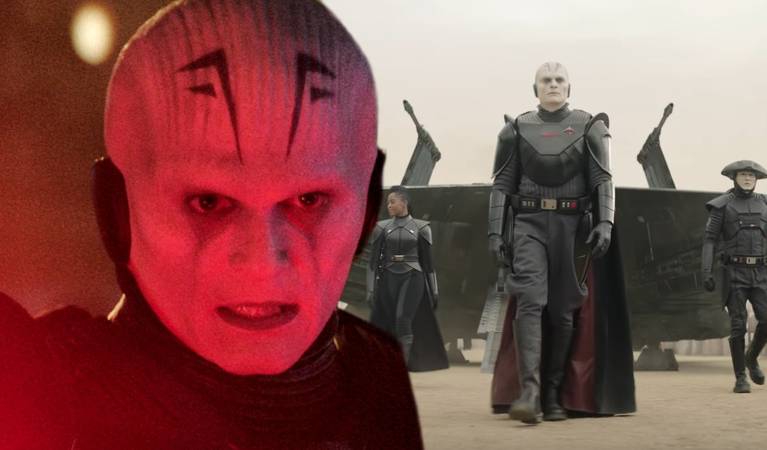 Just like Jesus, the authorities are going to establish peace and prosperity (1 Timothy 2:2) by systematic slaughter of the infidels (+) and the building of the subsequent empire (Revelation 19:21). However, the villain looks like Jesus in open blasphemy (-).
The tally: (+) 7, (-) 7. An agnostic result, it means something. I also urge you to do as many re-counts as necessary to prove Disney evil.
Will I keep watching? Definitely if more episodes appear before Jesus appears. Someone has to assess the suitability of this to the common child or woman.
Yours in Christ,
Elmer

Replies:
Dennis Lukes (04-06-2022 02:09 AM)
: But then I remembered 1 Samuel 28:11-19, in which the witch of Endor raised the spirit of Samuel from the dead. Return of the Jedi brought Endor to the big screen, and there was even an evil witch there,
...
Elmer G. White (11-06-2022 03:05 PM)
: I just watched and prayed over Episode 4, "A New Hope" of the unbearable Obi-Wank Saga. A promising title for the episode and, indeed, at first things are going very well. The Obi-Wank heretic is almost
...
WWJDnow (11-06-2022 06:53 PM)
: I haven't seen this filth myself, but I heard that the Jedi Council were almost all men, that they didn't let the Jedi marry women, and that they gave the Jedi unfettered access to young boys. They are
...
Elmer G. White (16-06-2022 02:29 AM)
: This is getting tedious. I just watched Episode 5 "The Empire Strikes Back" despite powerful urges to discard this show and send the time more profitably in Fervent Prayer. However, the Obi-Wank saga goes
...
Dennis Lukes (19-06-2022 12:23 AM)
: It's all just a bunch of SJW commie propaganda. Clearly the character Bail Orgasma, a Democrat Senator, intends to introduce lightsaber control legislation after Darth Vader heroically slaughters the Jedi
...
Elmer G. White (27-06-2022 03:59 AM)
: Having just watched the dreadful plot of the apparently final episode of the Obi-Wank Saga I am now ready to give the Christian Audience my recap and verdict. Unfortunately - but I must admit in a realistic
...
Show all 19 replies.