Hiring Gerard Way to write a script to replace the Holy Bible, Netflix has found a ready following in America's lost youth. You may remember
Gerard Way
from his failed Boy Band,
My Chemical Romance
. It is abundantly clear that his disdain for young people has never been more palpable than it is today.
The new Netflix series, Umbrella Academy, is intended to rival that of the Holy Bible, complete with a creation, fall of man, salvation, and centered on the end of the world. The creation story was clearly inspired by the story of Mary, the mother of Jesus, only competition and a compulsion for one-upmanship has led Gerard Way to delve into the insane. Sure enough, Way attempts to overshadow the Holy Ghost with a story that starts off with the creation of this super-powered family in an even more miraculous way, if you can fathom such a thing. In the Umbrella World, each child was born to "random, unconnected women who showed no signs of pregnancy the day before."
If people are gullible enough to believe a 14 year old virgin girl gave birth to a super-powered man,then they'll buy anything!
Hahahaha!
Gerard Way, probably

I have compiled a List of Characters and their spiritual threats for those who do not have Netflix:
Number Five: Played by Aidan Gallagher, is the only character without a name of his own. This is not an oversight, but was done by design to set him apart. He is the time traveller of the family, and is presented as the Christ Figure, who is the original and only Time Traveller*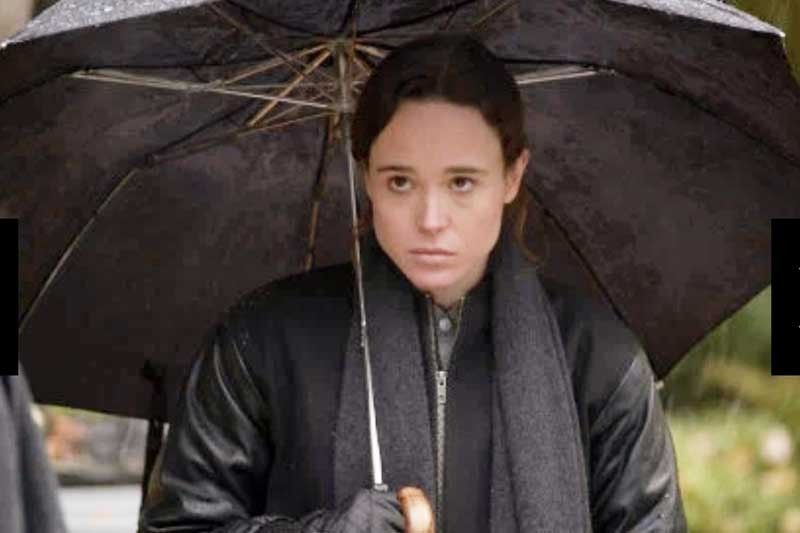 Vanya Hargreeves: Played by Ellen Page, is the surprise heroine of the story. She is the sympathetic Communist who plays music beautifully, even as she herself is very homely. Her character has been preserved from the more heavy-handed tropes in order for her to be successful at her real job - harassing Christians like Chris Pratt for not being gay themselves. Under Gerard Way's tutelage, her real job is to usher in the New Gay Deal.

Luther Hargreeves: Played by Tom Hopper, plays the Missing Link Between Chimps and Man. Injected with chimp DNA, he lives on the moon and is meant to be more popular than Samson, the real Strongest Man Who Ever Lived.
Diego Hargreeves: Played by David Castañeda, Diego is a hot headed Mexican with a heart of gold. Designed to bring the Plight of the Illegal Immigrant to the hearts of young Americans, his function is to make the Mexican Catholic/Voo Doo religion look strong and trustworthy by pairing it with nostalgic and nationalistic pride one has for Rocky Balboa.
Allison Hargreeves: Played by Emmy Raver-Lampman, she is the token Negress of this diverse, Rainbow Family. Created to be the Beyonce character to draw the ghetto kids to anotherwise typical white superhero show, Allison's superpower is to whisper lies into the minds of her victims. In this way, Satan looks almost enviable.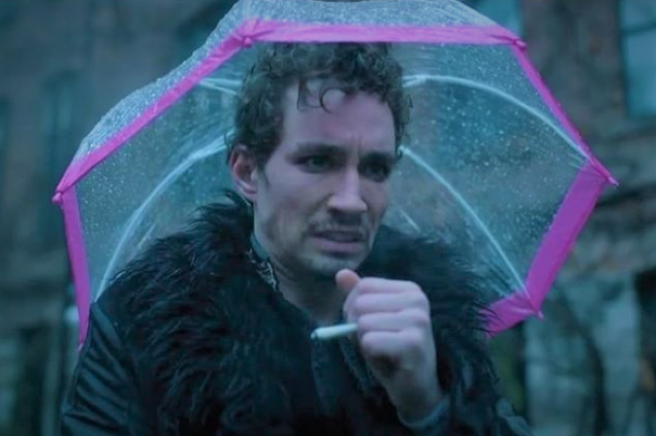 Klaus Hargreeves: Played by Robert Sheehan, Way couldn't decide if he wanted a gay character or transgendered, so opted to create one that is half each. Klaus wears women's clothes but fights in the army like a man. But then he also smooches another man, very much unlike a real soldier. He is a drug addict who makes the subject of speaking to the dead seem like everyday stuff.
Ben Hargreeves: Played by Justin H. Mn, is the sympathetic dead soul with whom Klaus communicates and parties with. He appeals to the Lovecraft crowd, as his superpower is being able to transform into Cthulhu.
Pogo: Adam Godley plays most evolved chimp before the evolution of man, according to the Gospel According to Gerard Way. He's clever, kind, and deceptive.
And many more:
The mother is played by an android, reflective of Way's inability to make, maintain, or even recognize close, human relationships. The father installs discipline, only to be blamed for creating dysfunction and chaos. There are assassins who are indestructible, ruthless, and yet somehow sympathetic. There are unholy love interests that invite PornHub's audience to infiltrate Netflix's by introducing - please excuse my language - the "MILF," incest, homosexuality, and bestiality.
All in all, this is a wholly damaging assault to American youth. This is greater than any threat conceived of by Climate Change or even Muslim terrorists, for they can affect the body of man, but this story gets into the mind, and rots the soul from the inside out.
Friends, please join me in boycotting this show and Netflix in general. And most importantly, please join me in offering thoughts and prayers that Gerard Way will be exposed for the demon-spawn he is, a spiritual vampire sucking the life of millions of Americans.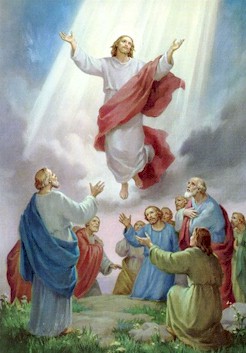 * How we know Jesus travelled in time:
He ascended into Heaven on the Day of His Resurrection (Luke 24:1-51; Mark 16:9-19), and once again eight days after His Resurrection (John 20:26), and one more time forty days after His Resurrection (Acts 1:2-3, 9)