1539
- The Papist kingdom of Spain takes over the pagan island of Cuba. Heathens vs. heathens, so who really cares?
1741 -
Future traitor Benedict Arnold is born.





1784 -
Congress ratifies the Treaty of Paris, officially bringing the American Revolution to an end. God transfers His divine favor to the victor, which remains His favorite country to this day!
1861 -
Some Turkish harem whore drops out a mudslime baby who will one day become Mehmed VI, the last Sultan of the Christ-hating Ottoman Empire.
1898 -
The Lord strikes down Lewis Carroll, the Oxford mathematician, pedophile, and author of the blasphemous and pro-hallucinogen book
Alice's Adventures in Wonderland
and sends him to Hell.
1953 -
Dirty commie and sub-white Slav Josep Broz Tito becomes the first President of Yugoslavia.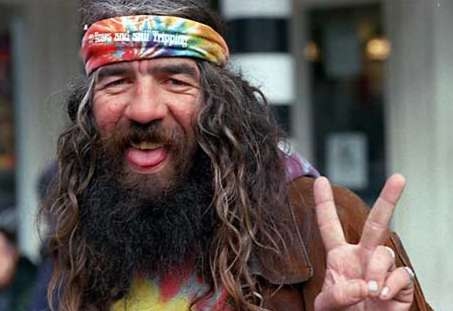 1967 -
A bunch of dirty hippies hold the Human Be-In in San Francisco's Golden Gate Park, kicking off the so-called Summer of Love (meaning fornication, no doubt, certainly not the love of Christ).
1984 -
Jesus calls home Ray Kroc, who turned McDonald's from a local burger stand into the international corporation it is today. His legacy continues to glorify God and further His plans by providing productive employment to hundreds of thousands of the retarded and hastening the deaths of millions of gluttons.

2016
- God kills Alan Rickman, the limey actor best known for his role as the greasy witch Severus Snape in JK Rowling's Satanic
Harry Potter
films.