WARNING!
False atheist scholars often try to tell you that the wonderful Epistle,
2 Thessalonians
, that we are about to tackle, is, in fact, a
pseudoepigraphy
, a
forgery
written in the name of Paul.
i)
This is preposterous, as
Chapter 1
of this Epistle tells us
clearly
about the authorship:
2 Thessalonians 1:1
Paul, and Silvanus, and Timotheus, unto the church of the Thessalonians in God our Father and the Lord Jesus Christ:
Here we can see that as Silvanus and Timotheus
participated
in the writing, it is perfectly understandable that the
style
would be different from the Epistles that Paul wrote alone.
ii)
The issue is
irrelevant
as
Jesus
is ultimately the sole
Author of all the Bible
, including this Epistle. Now we are ready to examine the Epistle in detail. It continues the exposition of the
End of Days
that began in
1 Thessalonians
. We learn how
Jesus
will return in Glory.
Glory!
2 Thessalonians 1:7-8
And to you who are troubled rest with us, when the Lord Jesus shall be revealed from heaven with his mighty angels, In flaming fire taking vengeance on them that know not God, and that obey not the gospel of our Lord Jesus Christ:
This is an extremely important issue that has to be repeated to the
atheist scum
on a constant basis. False Churches try to tell them that
Jesus Loves them
no matter what. Regardless of the nature of Jesus's Love, the sinners will
still
suffer for
all Eternity
in the vengeance of flaming fire. This is
a glorious promise
to us
True Christians™
as those who persecute us now will suffer
ad infinitum.
Glory!
2 Thessalonians 1:9
Who shall be punished with everlasting destruction from the presence of the Lord, and from the glory of his power;
In contrast,
we
shall have the privilege of serving and worshiping and admiring
Jesus
for ever and ever,
Glory!
2 Thessalonians 1:10
When he shall come to be glorified in his saints, and to be admired in all them that believe (because our testimony among you was believed) in that day.
In
Chapter 2
we discover that some of the bestest friends of Paul and Jesus, the Thessalonians, have become
unsure
whether Jesus has, in fact,
already
returned. Thus, it is important that they be told the
signs
that precede the Second Coming! In 1 Thessalonians 5:2-3 we learned how Jesus will appear as a thief, without warning. However, now we learn that while this is, of course, still True™, there are
certain things
that are prerequisite for His coming.
2 Thessalonians 2:3
Let no man deceive you by any means: for that day shall not come, except there come a falling away first, and that man of sin be revealed, the son of perdition;
Now we can see that
our
time is
the
Time. Never before have so many young men succumbed to the seductive pleasure of homosexuality. But wait! There is more!
2 Thessalonians 2:4
Who opposeth and exalteth himself above all that is called God, or that is worshipped; so that he as God sitteth in the temple of God, shewing himself that he is God.
Science. Evolution. Electoromagnetism. Quantum physics. Tellyscopes. Veterinary medicine. Gene transfer. Alien probes.
In vitro
fertility. Ultraviolent light.
Precambrian
. Parenteral nutrition. All designed to oust
Jesus
. The Time is
Now!
All this will be manifested in the form of the
Wicked
, straight from
Satan
. More details will be revealed in the
Book of Revelation
, also authored by
Jesus
by another proxy.
Bad: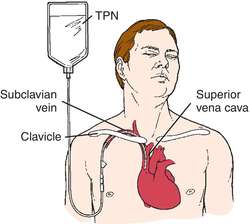 2 Thessalonians 2:8
And then shall that Wicked be revealed, whom the Lord shall consume with the spirit of his mouth, and shall destroy with the brightness of his coming:
As people fall onto the slippery slope of
science and self-righteousness
,
God
not only gives up on them but aggravates their situation by
deceiving them further and further
into the cesspit of secularism.
2 Thessalonians 2:11-12
And for this cause God shall send them strong delusion, that they should believe a lie: That they all might be damned who believed not the truth, but had pleasure in unrighteousness.
God sends them
false data
, through microscopes and tellyscopes and radio-astrology and the polymerase chain reaction and fossils depicting transitional forms with fins and legs, and the comic background radiation, hadron colliders, gravid waves, and steam cells. These are
delusions
.
God
sends them. Those who buy these will be
damned
. We must not believe these lies but continue relying on the
Bible
.
Bad:
2 Thessalonians 2:15
Therefore, brethren, stand fast, and hold the traditions which ye have been taught, whether by word, or our epistle.
Again, in
Chapter 3
, we encounter the
only remedy
that can overturn the tides of lawlessness, homosexual pleasures, and science.
Prayer.
2 Thessalonians 3:1
Finally, brethren, pray for us, that the word of the Lord may have free course, and be glorified, even as it is with you:
Paul then reminds the Thessalonians how good
he
was as a house-guest - he did not just idly consume their meals but
worked hard
with them.

2 Thessalonians 3:8
Neither did we eat any man's bread for nought; but wrought with labour and travail night and day, that we might not be chargeable to any of you:
By this analogy, we learn that
anyone who in incapable of working, shall not be given anything to eat
. You must work for your meals. With proper cross-referencing, we can see that sickjness is no excuse as it could be cured
instantly
(Matthew 17:20) by any T
rue Believer™
.
2 Thessalonians 3:10
For even when we were with you, this we commanded you, that if any would not work, neither should he eat.
If there is anyone who refuses to
obey
the commandments of Paul, he shall be
excluded
from all community activities.
2 Thessalonians 3:14
And if any man obey not our word by this epistle, note that man, and have no company with him, that he may be ashamed.

Glory!
Next Time: Paul's most Intimate Musings as He Writes to His Best Pal, Timothy!
Yours in Christ,
Elmer