I am not sure if this qualifies, but according to Micah 1:8, dragons wail and owls mourn.
Quote:
Therefore I will wail and howl, I will go stripped and naked: I will make a wailing like the dragons, and mourning as the owls.
---
Professor of Creation Science and Flood Geology at Landover Baptist University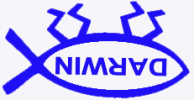 Sodomites! Stop being gay TODAY!
Wherefore lay apart all filthiness and superfluity of naughtiness, and receive with meekness the engrafted word, which is able to save your souls. James 1:21