In Touch magazine is not qualified to comment on anything of a moral nature.
Their stock-in-trade is trashy articles that tell women it's OK to become completely obese during pregnancy.
And, of course, they like to show off naked pregnant women on their covers: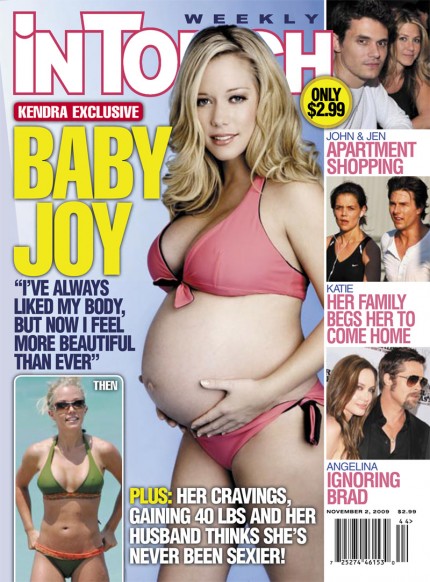 I have been carefully preserving every single issue that has a naked pregnant woman on the cover, because I feel it is important to document this.
If any of the fellows from
G.A.P.E.
would like to get together with me and review these materials, I'd be very happy to oblige.
---
WARNING:
In accordance with article 7 of the Swaggart Amendment to the Landover Baptist Church Constitution, you are hereby notified that this forum user is a
REGISTERED SPIRITUAL PREDATOR
, and prohibited from sending or receiving personal messages, text messages, or instant messages to forum users below the rank of True Christian™. This user is further prohibited from engaging with any persons in real-time audio or video "chats" via Web cams, Skype, Facetime, or any other Internet audio/video technology or service.