Recently my neighbor, the Widow Sawyer, asked me if I would pick her up a bag of dog food because as a woman, and an elderly one at that, she is too feeble to lift the 24 pound bags of kibble. With Acts 20:35 in mind, I went to the local pet store expecting nothing out of the ordinary. Instead, I found sin and depravity beyond imagining.
Behold Kong, purveyors of filth and perversion. The horrifying implications of their slogan "Dogs need to play" and its connection to Exodus 22:19 will soon become clear. However, you may be surprised to learn that the vast majority of Kong's customers don't even own a dog! Pictured on the right of their logo is clearly a demonic device known as a "dildo." This is their chief product.
Just look at this disgusting and versatile sex toy. Its snowman shape provides what the perverts call "ribbing," which inflames their lustful pleasure. The Kong can be utilized by all manner of perverts, as it is dual purpose: the top is used for "receiving" and the bottom for "giving." Male self-abusers use the latter, female self-abusers the former. Queers, of course, use both ends. They also use it for group sex, one manner of which is suggested by this promotional image:
They also recommend smearing it with peanut butter to simulate the defecation and coprophagia that inevitably accompanies gay sodomy. What's more, the company even sells cans of lube in peanut butter and other flavors!

But wait, there's more! For those not satisfied with the normal Kong and interested in trying something more exotic, there's the Kong Extreme. Set your eyes on this Big Black Kong:
Yes, Kong clearly promotes interracial fornication as well. Unimaginable as it may seem, it gets worse. The black rubber appeals not only to nigra-lovers, but to sadomasochistic bondage freaks as well. For a common gay practice known as "gaping," which I will not describe here, they require the use of successively larger members. Kong is only too happy to help.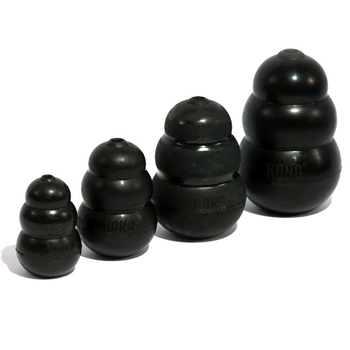 I don't even want to imagine what monstrosities they get up to with this thing: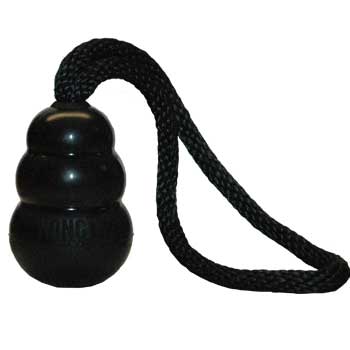 Here's yet another Kong sex toy marketed as a harmless dog toy but whose intended use is obvious from a simple glance:
Neon tallywhackers.
I could go on, but you get the picture. Suffice it to say that their entire product line consists of sex toys cunningly marketed as harmless dog toys. And the name Kong itself raises questions. Kong, as in Hong Kong? Is this company, which claims to be American, really just an Asian plot to spread deviance and perversion? Boycott Kong!