Quote:
Originally Posted by
Jackson Lockwood.III
Unless the dogs get him first....
To be clear, these are NOT poodles, and they sleep outside in the winter by choice.
Your rank body odor is probably repellent enough, then.
Meanwhile, you'd probably not want to mess with my congregant Joe Matthews' standard poodles. They're hunting dogs.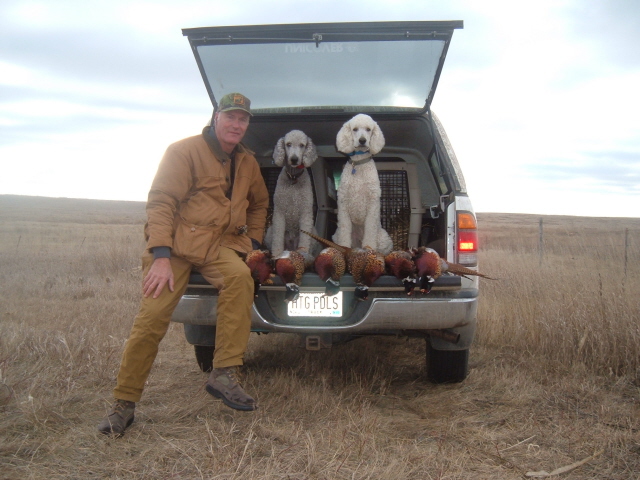 These poodles will take your face off. And bring it back to Joe, like all those birds on the tailgate.
Quote:
Originally Posted by
goodgirl12
amen! I know God is protecting me because I'm a modest virgin, all woman should act the same way!!

Praise! How wonderful to find a virtuous woman in this day and age.