So it's become a 3-sided war - a Mêlée à Trois, as the french say when they can't decide who to surrender to.
The first thing Cortez did was attack Amazon. Trump's first supporter was The National Enquirer readership. Amazon is a leader in replacing everybody with machines, which people blame on
Jews Replacing Us
, creating Trump voters. I don't know where Bat-Boy comes into this, he's seems to have the same beady bug-eyes that Cortez has. Love child?
I'm trying to connect the dots here, but if I did the resulting conspiracy-wall would end up more tangled than the wires under my computer desk: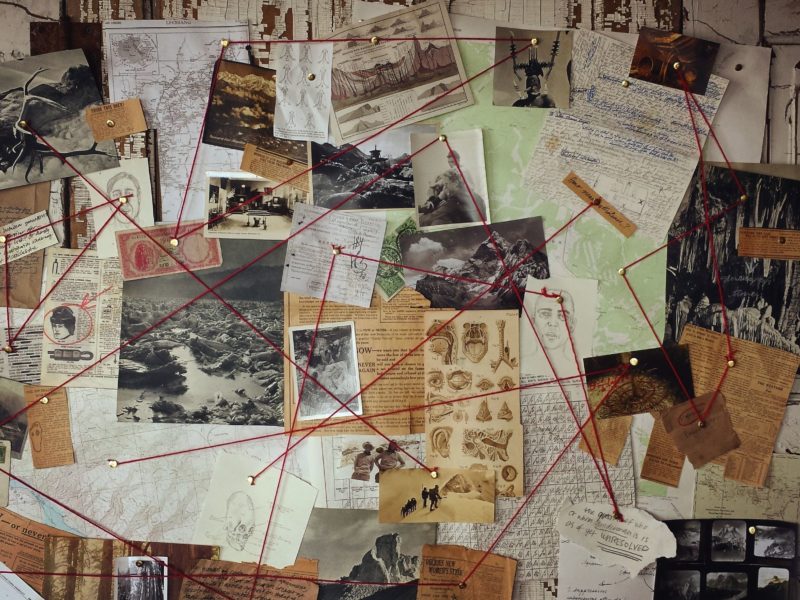 Anyone who thinks conspiracy-walls are this tidy needs to try researching a real conspiracy.