Anyone who thinks that encountering a dog is not a kill-or-be-killed situation, meet exhibit A, the tank-busting dog-bomb:
Ever wondered what the dog is planning to do when he catches the car? In this case, they explode: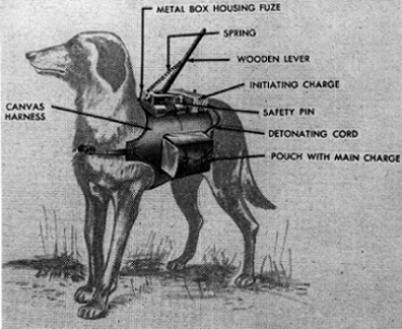 Come to thunk of it, it's my second amendment right to have couple of these. After all, if we're already having elementary school shootings, can obedience school shootings be far behind?