27 BC -
Julius Caesar's adopted son Octavian is given the title Augustus and becomes the first Roman Emperor. More importantly, he is later referenced in the Bible (Luke 2:1).
1919 -
The United States ratifies the 18th Amendment, prohibiting alcohol. False Christians rejoice, unaware that God is not against drinking, but,
on a positive note
, millions of pagan Papist immigrants are prevented from getting drunk and causing mayhem.
1936 -
Godless, sadomasochistic pedophile freak and cannibal serial killer Albert Fish electrocuted by the state of New York (back when they still had a modicum of morality). Nowadays, liberals would've called this deranged man, who ate several children, a victim and campaigned for his release from prison.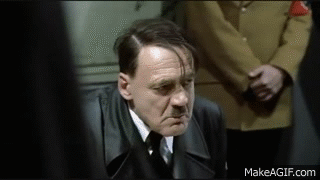 1945 -
The completely unprovoked invasion of Nazi Germany by the evil Soviets cruelly forces Adolf Hitler to retreat into his bunker.
1968
- Jesus calls Bob Jones, founder of his eponymous university, to his reward.
1991 -
The Persian Gulf War begins as "Coalition Forces" (let's not kid ourselves, America did all the work

) invade Saddam's Iraq.
---
I was sinking deep in sin far from the peaceful shore,
Very deeply stained within, sinking to rise no more;
But the Master of the Sea heard my despairing cry,
From the waters lifted me, now safe am I!