Proverbs 16-18
Proverbs 16
2 All the ways of a man are clean in his own eyes; but the LORD weigheth the spirits.
This, friends, is iniquity. Gay men don't think they are breaking God's Law, and even still, they don't care. They will get theirs.
3 Commit thy works unto the LORD, and thy thoughts shall be established.
If you set yourself out to do God's work, you don't have the opportunity to think bad thoughts, which are a sin unto themselves.
4 The LORD hath made all things for himself: yea, even the wicked for the day of evil.
God makes people be bad, just so he can torture them in the future, how does this coincide with your concept of "free-will"?
11 A just weight and balance are the LORD's: all the weights of the bag are his work.
Remember from earlier, scales that are unbalanced are an abomination.
12 It is an abomination to kings to commit wickedness: for the throne is established by righteousness.
Remember, God puts rulers in their place, God wouldn't let them become rulers, if he didn't want them there. Providing healthcare for the uninsured is truly wickedness, as compared to starting two wars!
16 How much better is it to get wisdom than gold! and to get understanding rather to be chosen than silver!
Genius is it's own reward, of course, when you are a genius, the money should come your way.
18 Pride goeth before destruction, and an haughty spirit before a fall.
Here we see the proverbial, Pride goes before a fall, but there's destruction in between.
28 A froward man soweth strife: and a whisperer separateth chief friends.
Froward has been used a lot. Froward means obstinate, willful, disobedient, unmanageable. So this proverb says "a man who sows strife, sows strife." That's pretty self explanatory.
31 The hoary head is a crown of glory, if it be found in the way of righteousness.
Hoary head, hot wife, and riches all are crowns. Hoary means gray. So this proverb says gray hair is a sign of glory.
A HOARY head is gray, a whorey head is pink.
Proverbs 17
3 The fining pot is for silver, and the furnace for gold: but the LORD trieth the hearts.
Silver, and gold are precious metals, the heart is a precious commodity as well, it can be worth some good money on the black market, along with kidneys.
6 Children's children are the crown of old men; and the glory of children are their fathers.
Grandkids, gray hair, money, and a hot wife; are all crowns.
7 Excellent speech becometh not a fool: much less do lying lips a prince.
9 He that covereth a transgression seeketh love; but he that repeateth a matter separateth very friends.
So, if you cheat on your wife, but don't tell her, you love her, but only if you do it once.
15 He that justifieth the wicked, and he that condemneth the just, even they both are abomination to the LORD.
21 He that begetteth a fool doeth it to his sorrow: and the father of a fool hath no joy.
The father of an idiot is sad.
22 A merry heart doeth good like a medicine: but a broken spirit drieth the bones.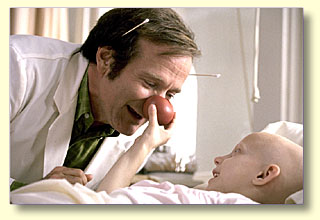 26 Also to punish the just is not good, nor to strike princes for equity.
This verse would seem to flow better if it was verse 16, and didn't have 10 other verses inbetween.
28 Even a fool, when he holdeth his peace, is counted wise: and he that shutteth his lips is esteemed a man of understanding.
This reminds me of Proverbs 13:3. It's also a take on "better to keep your mouth shut and be thought a fool, than to open it and remove all doubt".
Proverbs 18
2 A fool hath no delight in understanding, but that his heart may discover itself.
Stupid people drop out of school.
5 It is not good to accept the person of the wicked, to overthrow the righteous in judgment.
13 He that answereth a matter before he heareth it, it is folly and shame unto him.
Let Alex Trebek finish the question before buzzing in.
22 Whoso findeth a wife findeth a good thing, and obtaineth favour of the LORD.
And a crown.
24 A man that hath friends must shew himself friendly: and there is a friend that sticketh closer than a brother.
To have friends, you must be friendly, a best friend is better than a brother.
So what have we learned today?
1. More Crowns!
2. Wisdom is it's own reward, which is nice, because with it, you'll make money.
3. Fools enjoy their foolishness.
YIC
V