Ecclesiastes 7-9
Ecclesiastes 7
1 A good name is better than precious ointment; and the day of death than the day of one's birth.
The writer is still being fixated with death, even more so than Trent Reznor.
2 It is better to go to the house of mourning, than to go to the house of feasting: for that is the end of all men; and the living will lay it to his heart.
There's wisdom hanging around in the mortuary, and there's idiocy at the party.
3 Sorrow is better than laughter: for by the sadness of the countenance the heart is made better.
I'm not sure if he's saying that "well, at least I'm not dead like that guy" but he seems to be enjoying life, by comparing it to dead people.
8 Better is the end of a thing than the beginning thereof: and the patient in spirit is better than the proud in spirit.
I WISH I'D NEVER BEEN BORN!!!
10 Say not thou, What is the cause that the former days were better than these? for thou dost not enquire wisely concerning this.
They may say, those were the days; but in a way, you know, for us THESE are the days.
13 Consider the work of God: for who can make that straight, which he hath made crooked?
The Army Corps of Engineers tries.
16 Be not righteous over much; neither make thyself over wise: why shouldest thou destroy thyself ?
There's no point in being such a prude to the point that you kill yourself.
20 For there is not a just man upon earth, that doeth good, and sinneth not.
Hmmm, is there a just man that doesn't do good, and doesn't sin?
26 And I find more bitter than death the woman, whose heart is snares and nets, and her hands as bands: whoso pleaseth God shall escape from her; but the sinner shall be taken by her.
It sounds like Solomon again, talking about women. Here he compares having wisdom to the bitterness of a woman.
Ecclesiastes 8
1 Who is as the wise man? and who knoweth the interpretation of a thing? a man's wisdom maketh his face to shine, and the boldness of his face shall be changed.
You'll be able to tell a wise man by his face.
Wisdom/Knowledge
Not wisdom
8 There is no man that hath power over the spirit to retain the spirit; neither hath he power in the day of death: and there is no discharge in that war; neither shall wickedness deliver those that are given to it.
When it's your time to die, no man can stop it. If you don't die, then it wasn't really your time.
15 Then I commended mirth, because a man hath no better thing under the sun, than to eat, and to drink, and to be merry: for that shall abide with him of his labour the days of his life, which God giveth him under the sun.
Eat, Drink, Be Merry! A man hath no better thing under the sun!
17 Then I beheld all the work of God, that a man cannot find out the work that is done under the sun: because though a man labour to seek it out, yet he shall not find it; yea farther; though a wise man think to know it, yet shall he not be able to find it.
Nobody will ever know everything, there will always be more.
Ecclesiastes 9
2 All things come alike to all: there is one event to the righteous, and to the wicked; to the good and to the clean, and to the unclean; to him that sacrificeth, and to him that sacrificeth not: as is the good, so is the sinner; and he that sweareth, as he that feareth an oath.
Everybody poops.
4 For to him that is joined to all the living there is hope: for a living dog is better than a dead lion.
A working Chevy Aveo, is better than a Hummer that won't start.
7 Go thy way, eat thy bread with joy, and drink thy wine with a merry heart; for God now accepteth thy works.
God wants you to be happy. Eat your bread, drink your wine, God put those there so you WILL be happy.
9 Live joyfully with the wife whom thou lovest all the days of the life of thy vanity, which he hath given thee under the sun, all the days of thy vanity: for that is thy portion in this life, and in thy labour which thou takest under the sun.
Love your wife as much as and as often as you can. She's just like food and wine.
10 Whatsoever thy hand findeth to do, do it with thy might; for there is no work, nor device, nor knowledge, nor wisdom, in the grave, whither thou goest.
Take up an instrument, learn to speak another language, get a hobby, just do something that you'll love, and do it to the best that you can, because you can't take it with you!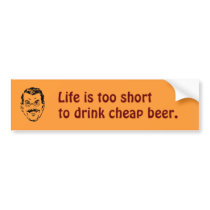 16 Then said I, Wisdom is better than strength: nevertheless the poor man's wisdom is despised, and his words are not heard.
If he's so wise, then why is he poor?
So what have we learned today?
1. THESE are the days! No matter what, don't be a "those were the days" kind of guy.
2. Something that's crappy and works is better than something that's expensive and doesn't work.
3. Life is to short to drink cheap beer.
YIC
V