1343 -
Pope Clement VI issues the Papal bull(sh*t)
Unigenitus
in which he defends the heretical sale of indulgences. Take solace in the knowledge that right now, this very second, he is roasting in Hell (Psalm 9:17, Revelation 21:8).
1820 -
Russian explorers sail to the edge of the earth and discover the ice walls that God put there to stop us from falling off. Under the sway of the foolish
round-earth theory
, they mistakenly believe it is a continent at the "bottom" of the "globe" and name it Antarctica.
1967 -
God strikes back at NASA for their blasphemy, atheism, and
Nazi collaboration
by torching the Apollo 1 rocket and killing the three astronauts inside (Isaiah 66:15). That same day, the US and the UK sign the Outer Space Treaty, which shockingly bans the use of nuclear weapons in space and prohibits using the Moon and other American celestial properties for military purposes. This crippling treaty has held us back for decades, but hopefully when The Donald's Space Force is up and running, we'll be able to rip it to shreds.
1969 -
Godmocking fatboy and "comedian" Patton Oswalt is born.
1973 -
The Paris Peace Accords officially end the Vietnam War. The subsequent takeover of Vietnam by the dirty reds conclusively proves that the hippies are agents of the Comintern.
1996 -
A military coup unsurprisingly ends the term of the first democratically-elected president of the shithole African country N***r.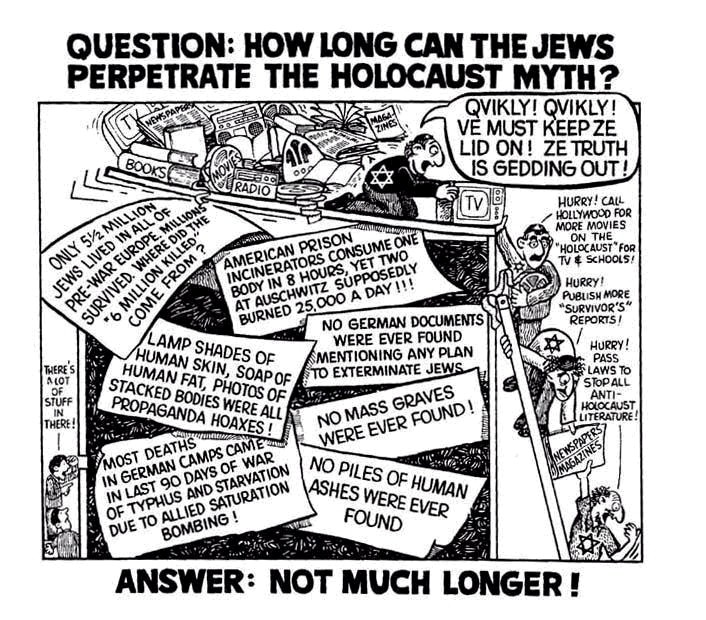 That same day, "International Holocaust Remembrance Day" is observed by Germany for the first time. We should be remembering the Jewish stranglehold on the German economy and culture that led Hitler to speak out against the Jews and try to make them leave in the first place, not the several hundred Jews that died due to old age or preexisting conditions or because other greedy yids stole their food in the temporary vacation camps.
---
I was sinking deep in sin far from the peaceful shore,
Very deeply stained within, sinking to rise no more;
But the Master of the Sea heard my despairing cry,
From the waters lifted me, now safe am I!