Proverbs 19-21
Proverbs 19
4 Wealth maketh many friends; but the poor is separated from his neighbour.
He'll probably be separated when his house is foreclosed upon.
5 A false witness shall not be unpunished, and he that speaketh lies shall not escape.
Proverbs 19, has a lot of words of wisdom that deal with the judicial process. It's not completely a chapter on court procedures, but that seems to be the gist of it.
7 All the brethren of the poor do hate him: how much more do his friends go far from him? he pursueth them with words, yet they are wanting to him.
There's also stuff on being poor. Nobody wants to live in the same neighborhood as a poor man.
9 A false witness shall not be unpunished, and he that speaketh lies shall perish.
Just to reiterate, A false witness shall not be unpunished, and he that speaketh lies shall perish, he will also not escape.
13 A foolish son is the calamity of his father: and the contentions of a wife are a continual dropping.
A bad wife, is not a crown.
18 Chasten thy son while there is hope, and let not thy soul spare for his crying.
If you beat the child early enough, he will learn. If you don't beat them soon enough, they may never learn. Don't stop the beating, just because the child is crying.
24 A slothful man hideth his hand in his bosom, and will not so much as bring it to his mouth again.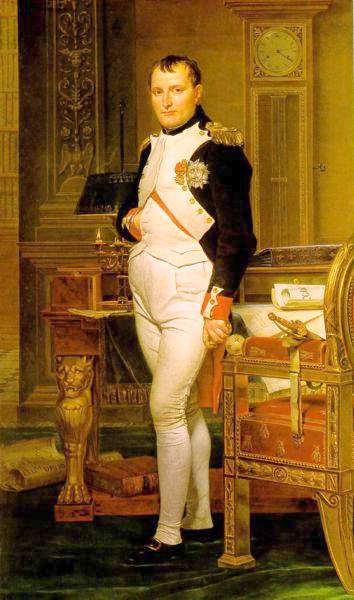 28 An ungodly witness scorneth judgment: and the mouth of the wicked devoureth iniquity.
Remember, iniquity is doing what you think is right, even though it's ultimately wrong. The wicked LOVE iniquity.
29 Judgments are prepared for scorners, and stripes for the back of fools.
Proverbs 20
1 Wine is a mocker, strong drink is raging: and whosoever is deceived thereby is not wise.
Wine can be bad, strong drink can be bad, there is no mention of if there are evils in beer!
4 The sluggard will not plow by reason of the cold; therefore shall he beg in harvest, and have nothing.
The earlier you plant, the better harvest you can have. Unless you plant to early, and there is a frost that kills off all your acres of corn, but that's why you have insurance, of course, it won't be covered if you plant too early. But still, don't not plant because it's a little cold.
10 Divers weights, and divers measures, both of them are alike abomination to the LORD.
Diverse weights and measures, and gay men, have the same standing in the LORD. Is your scale balanced?
14 It is naught, it is naught, saith the buyer: but when he is gone his way, then he boasteth.
This is a quick message about people who go to a garage sale, and attempt to talk the person down from 50 cents to a quarter. Then as they leave, they brag that "Oh, my God, can you believe I got this for a quarter? I would have paid $5 for it at the store!!!"
23 Divers weights are an abomination unto the LORD; and a false balance is not good.
Verses 10 and 23 say the same thing, it's bad to be a seller who charges unjustly. Verse 14 says you should be a good purchaser.
26 A wise king scattereth the wicked, and bringeth the wheel over them.
If you are reading along, you'll note that in verse 8, it says that a king scattereth away all evil. Here, the king scattereth the wicked. If the evil is scattered, it cannot work together to form a plan. The same is true for prisoners of war, if you keep them separate, they can't figure out how to escape.
The wheel as punishment is a scary thing.
It's either a place where people were tortured and killed. Or it's like in conan the barbarian, where he pushed the wheel which generated power.
29 The glory of young men is their strength: and the beauty of old men is the grey head.
JUST FOR MEN IS AN ABOMINATION!!!
30 The blueness of a wound cleanseth away evil: so do stripes the inward parts of the belly.
Bruises show character. Bones heal, pain goes away, and chicks dig scars!
Proverbs 21
2 Every way of a man is right in his own eyes: but the LORD pondereth the hearts.
Bin Ladin doesn't believe he's a terrorist. Suicide bombers don't believe they are terrorists. They are doing what they think is right, they don't willfully go out to do evil. It's just that they do it.
3 To do justice and judgment is more acceptable to the LORD than sacrifice.
This is contrary to the martyr mindset of the muslims. Granted, this verse doesn't deal with the ultimate sacrifice, but it does deal with sacrifice. It also is kind of contrary to Luke 21:3. Where the old lady could only put in two mites.
9 It is better to dwell in a corner of the housetop, than with a brawling woman in a wide house.
If you would like to have a better sex life, get a smaller bed. The bigger the bed, the less likely you are to want to make contact. With a twin sized bed, you have no choice but to cuddle, which will lead to nookie.
Also, it doesn't matter how big your house is, if you are married to a bitch.
17 He that loveth pleasure shall be a poor man: he that loveth wine and oil shall not be rich.
Strip clubs, hookers, good wine, and fancy EVO are expensive.
19 It is better to dwell in the wilderness, than with a contentious and an angry woman.
Who'd want to go home to that bitch anyway?
20 There is treasure to be desired and oil in the dwelling of the wise; but a foolish man spendeth it up.
Oil is for keeping, not for using.
27 The sacrifice of the wicked is abomination: how much more, when he bringeth it with a wicked mind?
Why do you give your tithe? Because you have to? or because you want to?
So what have we learned today?
1. Wealthy people have friends and oil. Poor people spend their money on wine and oil.
2. Don't be married to a bitch, it doesn't matter how big your house is, if there's a bitch in it, you won't want to be there.
3. Bad scales and bad weights are bad.
YIC
V