Praise God that there are still upright, courageous manly men in California!
This off-duty Officer of the Law
in San Jose took a page right out of Ofc. Don W. Richards' law book and put on his full uniform to slap the cuffs on a 15-year-old boy who was dumb enough to mess around with his daughter! Being a cop is a 24/7 job, not just when you're on the clock!
Quote:
The off-duty San Jose-based officer showed up at the teenager's home in full uniform and described him as "stupid," NBC station KNTV reported.

"A cop's daughter is not somebody you mess around with," the officer told the teenager. "The district attorney will probably file charges."
Indeed, I would like to see the case go all the way to the Supreme Court so that we could show these teenagers once and for all that they aren't allowed to have sex just because they feel like it, especially if one is the daughter of an Officer of the Law.
Quote:
After removing the handcuffs, the officer told the boy's parents that he just wanted to scare the youth.
I would have done more than just scare him. I would have taken him into my private interrogation room in the basement and beat him across the back and shoulders with a piece of PVC pipe. That's nothing compared to the embarrassment and trauma this little punk has caused for this Godly Officer.
Quote:
Terry Bowman, the officer's lawyer, told KNTV his client was doing the boy's parents a favor so he "doesn't continue to down the wrong path."
This is, after all, the duty of an Officer of the Law. If people aren't going to control and micromanage their children the way the Bible instructs them to, it is up to Christian Law Enforcement to do just that. I think military school would be a good solution in this case.
Quote:
The officer has been put on administrative leave during the investigation, KNTV reported.
This is where the story turns sad. Granted, nobody is going to complain about being given a vacation, but the possibility of further punishment being given to an Officer, while very unlikely, is still a hallmark of the bleeding-heart, squishy-liberal politics that have invaded law enforcement.
Quote:
Tony Boskovich, an attorney representing the boy's family, told the newspaper that he found it disturbing that "there is a man in a uniform with his hand on the gun towering over a kid and telling him that he was stupid to mess with a cop's daughter.
Quote:
"What right does he have to use his uniform, his gun, his handcuffs if all he is is a dad?" the lawyer added.
I think this is just the perfect example of the kind of perverted family values liberals want to cram down our throats. Well, Mr. Boskovich, what do you think about THIS:
Obey them that have the rule over you, and submit yourselves: for they watch for your souls, as they that must give account, that they may do it with joy, and not with grief: for that is unprofitable for you. - Hebrews 13:17
"Foolishness is bound up in the heart of a child, but the rod of discipline will drive it far from him." -Proverbs 22:15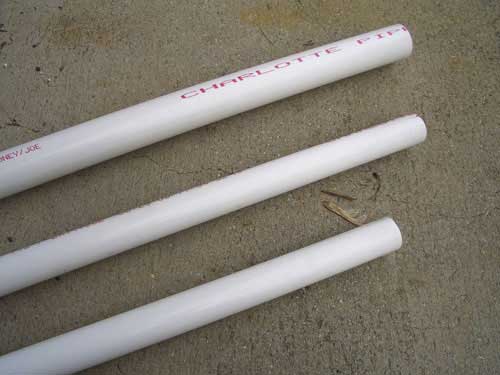 Children, obey your parents in all things: for this is well pleasing unto the Lord. - Colossians 3:20