Quote:
Originally Posted by JakubDovac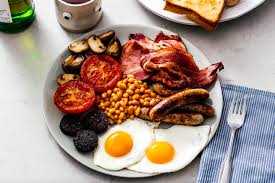 Please try to stay on-topic.
I'm not sure what Land Rovers have to do with Jesus but the thread has not been closed so less eggs. The picture includes what looks like Scottish black pudding and as there's no knife a civil service canteen is implied. Perhaps at a Leith breakfast meeting? On the other hand, fried haggis is more usual to start the day with something from Islay to wash it down so far north. But unlikely at the Land Rover factory.