For a while now I've been praying (along with other True Christians™) for a reduction in this disease. It's quite a nasty anal demon that also makes people throw up. Normally True Christian men are free of disease, but Jesus chose me to suffer along with the sinners recently in order to give me a sign that we should pray the evil away. I certainly prayed to God while I was vomiting, and let me tell you it did the trick after about four days of thinking I was about to join our Lord in Heaven. So naturally we started this exciting research project in the spirit of True Christian science.
Quote:
There is a "downward trend" in the number of people suffering from the winter vomiting bug, health officials said.
The number of confirmed cases of norovirus in England and Wales has lowered in recent weeks, with the latest data showing that there was a 32% decrease in the number of cases during the first week of 2013 compared with the last week of 2012, the Health Protection Agency (HPA) said.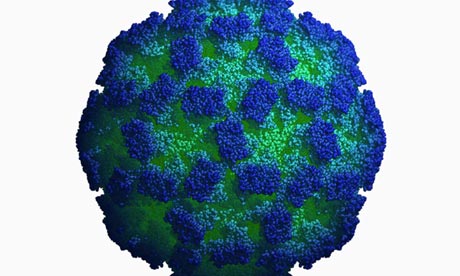 The anal demon in question, showing the ugliness of the dark power it serves.
We have been praying non stop (except for breaks to witness to unsaved trash) and it's with no small shout of GLORY! that I can now announce the first independently verified signs of our stunning success.
Other True Christians™ will, I'm sure, join me in praising Jesus for His divine intercession and discussion for what our next secret prayer project can be. Obviously, we can't reveal beforehand what our prayer warriors will be focussing on this time because the secular conspiracy is so vicious if they caught wind of it they would simply purposely infect people to scupper our success. This has happened before time and time again with things like AIDS, influenza and syphilis. We won't make that mistake again
So, please take heed, atheist scum, and start finding Jesus so we can rid this world of conditions such as these the most effective way, and throw away these stupid tax dollar gobbling vaccination programs once and for all!
Who will shout "GLORY!" with me?