Glory!

The
American doctor
who caught the
Ebola contagion
in the
deepest and blackest Africa
is now totally recovered and thanks the agency that is responsible for this MIRACLE CURE. We know that Ebola kills practically more than 100% percent of its victims, so survival by any natural means is both unlikely and impossible!
Dr. Brantly
explains
his supernatural recovery as follows:
Quote:
… I was diagnosed with Ebola Virus Disease. As I lay in my bed in Liberia for the following nine days, getting sicker and weaker each day, I prayed that God would help me to be faithful even in my illness, and I prayed that in my life or in my death, He would be glorified… God saved my life—a direct answer to thousands and thousands of prayers… Above all, I am forever thankful to God for sparing my life and am glad for any attention my sickness has attracted for the plight of West Africa in the midst of this epidemic. Please continue to pray for Liberia and the people of West Africa, and encourage those in positions of leadership and influence to do everything possible to bring this Ebola outbreak to an end. Thank you.
Now, someone might say that the
Christian man
was saved by the
experimental drug
administered to him in Godly America. He was
NOT
! How do we know? Because at Landover Baptist Church we are
never biased
and we
always
look for alternative hypothesis apart from
Godly miracles
. In this case, a
Hamite Liberian doctor
was also given the experimental drug and
HE DIED
.
Quote:
A Liberian doctor with Ebola who was given ZMapp — the same experimental drug given to two infected Americans — has died, officials said Monday.
Here's the control case!
A Godly Caucasian American is given the drug. He survives
. A
Lieberian Hamite dies
. It is clear that
the medicine had NOTHING to do with the recovery
. It was all due to
PRAYER, GOD, JESUS.

Matthew 17:2 And was transfigured before them: and his face did shine as the sun, and his raiment was white as the light.


This is a picture of the Ebola contagion designed by God to test our faith.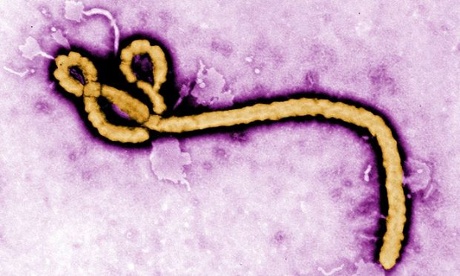 Look at the image! It has
the shape of a tallywhacker
.
Unsurprisingly,
sodomy
is hidden behind the apparently innocent frame of a hemorrhagic fever and organ failure.
That is the
REAL cause of Ebola
.
In addition, we must remember that the country
Lieberia
is disgustingly liberal by ITS NAME and thus
unsavory
to OUR LORD.
Amos 3:6 Shall a trumpet be blown in the city, and the people not be afraid? shall there be evil in a city, and the LORD hath not done it?

Exodus 4:11 And the LORD said unto him, Who hath made man's mouth? or who maketh the dumb, or deaf, or the seeing, or the blind? have not I the LORD?
There we have it. 1. Ebola was created by God. 2. It spread through bestiality and sodomy (it IS spread by feces and what do the sodomists expect to find in the anal canal?). 3. It is a punishment BUT 4. it is easily cured with prayer and HUMILITY. God is Magnificent. Jesus smites the sodomists in Africa as we speak. Isn't it WONDERFUL?!

Yours in Christ,
Elmer