Quote:
Originally Posted by
Brother Gonzalez
It is safer to not have gay sex at all, of course, and this is only a theoretical study. Don't go telling everyone you are "gay" (YOU ARE NOT!) and forget about pride and all that stuff. That way you are going to Hell. Be manly. Remember: be manly. Manly, manly, man.
Dear Brother,
You are verily an
outstanding
specimen of
your lesser race
and sure to gain a
relatively
prestigious position once in
Heaven
.
These are
staggering ideas
and they need to be lain out in the open as
Jesus
may come any day now (Revelation 22:21). In fact, out Godly Creation Science Team has been continuing its research on these issues and we have been able to discover yet another way that
i)
includes
rectal penetration
of a man by a T
rue Christian™ man
and
ii)
still does
not
count as a homersexual encounter. This method is called "
doing marital duties by proxy
".
Please, let me elaborate. If a True Christian™ man who - inevitably- finds the conjugal relations
tiresome and nauseating
, yet necessary (Genesis 1:28), he can still perform those by
using another man as a prophylactic
. If another man does the actual
penetration
into the hole of horrors, the tunnel of terrors that is the
vile vagina
, this penetration is obviously
adulterous
but still
heterosexual
. Now the True Christian™ man can penetrate the other man's
derričre
and thus
penetrate his wife by using this another bloke
as a (sorry for the profanity)
condom
. The other man is not a sexual object, he is just a
covering
on the True Christian™ copulatory organ. This could be useful,
e.g
., in cases of male infertility that
Prayer fails
to resolve (which would be theoretically possible but
not
probable). There are precedents.
Genesis 38:8
And Judah said unto Onan, Go in unto thy brother's wife, and marry her, and raise up seed to thy brother.
Now if I were infertile but my
brother
(I don't have one) wasn't, my brother could
penetrate
my sorry excuse for a wife (who is fortunately menopausal and my marital duties have paused permanently), and I were to
penetrate him
, there would be fulfillment of Genesis 1:28, my sorry excuse for a wife would
conceive
(and probably go to
Hell
for adultery but
who cares
) and
I would still be the one performing my marital duties
.
I am sure that our Brethren can
come up with
more examples. Is it
Biblical
? Surprisingly to the the sinner swarm (but not to us), it
is!
Praise Jesus
!
Hebrews 11:11
Through faith also Sara herself received strength to conceive seed, and was delivered of a child when she was past age, because she judged him faithful who had promised.
You need to have Faith in this procedure.
Hebrews 10:20
By a new and living way, which he hath consecrated for us, through the veil, that is to say, his flesh;
You need to keep Jesus in your mind and Pray and the flesh though which you penetrate becomes only a veil and the real union takes place between you and your Hell-bound wife. You become one flesh just as Jesus intended (Ephesians 5:31).
Staggering times need desperate solutions to
save a few souls
more. You are
into something
, Brother. I also urge everyone (except the most
seasoned
Pastors) to keep this at the theoretical level for now. The
Bible
is indeed filled with wonders!
Onan also manufactures good
generators
.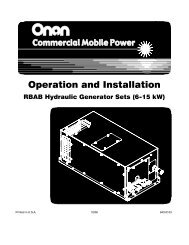 Yours in Christ,
Elmer

.