Dozens of
True Christians™
worldwide have continued to wonder about the ever-increasing rate of
homosexual intercourse
everywhere. With
Sin
as the obvious
ultimate
cause of sodomy, the precise mechanisms of this perversion have eluded us. The explanations have varied from
DNA-modifying fornication
(Genesis 3:6) to
rectal demons
(Romans 1:27-28). While all these agents still remain true, the
pivotal
act that causes the infestation is now out and proud.
It is, as always, the women's fault
. A brave Christian person working as a stealth Greek priest has discovered the
final Truth™ about the gay swarm
.
Quote:
Homosexuality is usually a problem transferred to a foetus, when a pregnant woman has anal sex and enjoys it, the Bishop of Morphou Neophytos said during a recent speech... During his speech in June to a group of people in Akaki, the bishop said Saint Porfyrios made mention of the issue in his writings. "It is a problem, which is usually transmitted by parents to the child," the bishop said....it occurs when the couple has sex while the woman is pregnant, and the sex is "unnatural," as he characterised anal sex. The bishop said that when the woman enjoys anal sex, "a desire is created, which is then transmitted to the unborn child."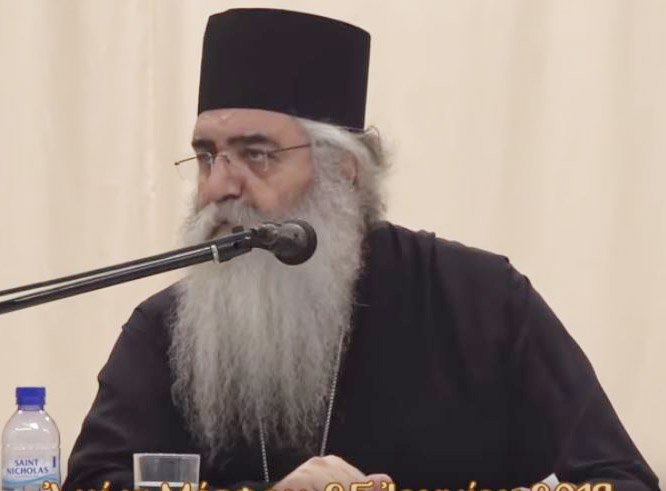 A clear and unequivocal conclusion. Of course the
insatiable lust
(Genesis 3:16) of women makes them
crave anal sex
all
the time, even during pregnancy. Of course
they enjoy it
physically, well, who wouldn't?!
With the plague of
female emancipation
many men feel
obliged
to consent to these evil desires to maintain a relatively nagging-free atmosphere at home.
Let us
summarize the findings
and examine their
Biblical proof
:
Women have anal sex during pregnancy - Genesis 3:16.
Sin is hereditary - Exodus 20:5.
Women enjoy anal sex and want it all the time - definitely - Genesis 3:6; Romans 1:26.
Indeed, this
True Christian™ pastor
disguised as a
vile
Orthodox priest is a brave genius. Men: Save® your future children from sodomy.
Never ever
accept the invitation to enter through the
back door
. When going into the ballgame of marital duties,
never ever
make a
run for the fifth base
. Of course, we have very little influence on the sinners but that'll be soon taken care of.
2 Timothy 3:1-3
This know also, that in the last days perilous times shall come. For men shall be lovers of their own selves, covetous, boasters, proud, blasphemers, disobedient to parents, unthankful, unholy, Without natural affection, trucebreakers, false accusers, incontinent, fierce, despisers of those that are good,
Jesus
will soon smite them.

Yours in Christ,
Elmer