The Dalai Lama, liberal saint,
talking about Muslim refugees in Europe
:
"A human being who is a bit more fortunate has the duty to help them. On the other hand, there are too many now," he said, according to the German translation of the interview in the Frankfurter Allgemeine Zeitung. "Europe, for example Germany, cannot become an Arab country," he added with a laugh, the daily reported. "Germany is Germany."

The Dalai Lama added that "from a moral point of view too, I think that the refugees should only be admitted temporarily". "The goal should be that they return and help rebuild their countries."

Rebuild? Silly liberal optimism. If muslims were good at building, their countries wouldn't be worth fleeing in the first place. Muslims destroy wherever they live, even their boats fall apart, who do you think blew up Syria? Was it Martians? No, it was Syrians who blew up Syria!
I've looked at multiple versions of this story on different websites, every one points out the Dalai Lama is a refugee, (NBC has unrelated sob-pictures of crappy Arab seamanship), but NOT A SINGLE ONE mentions WHY the Dalai Lama is a refugee:
Quote:
Originally Posted by wikipedia
"...60-70% of the population in Lhasa now is Chinese and, outside of the traditional Tibetan "Bharkor" market, Tibetans own only 400-450 of the 3,500 to 4,000 shops. Han Chinese also occupy most government-related employment..."
Chinese immigrants have overwhelmed Tibet, he's seen his religion and traditional culture destroyed by the people who invented "political correctness", both as a term and as a tactic.
Quote: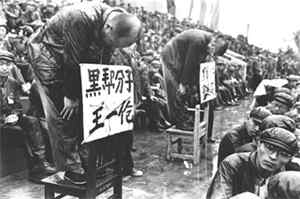 Tibetans enjoying the diversity brought by immigration
The Dalai Lama has already lived through the future of Europe.
Quote:
One of the hip, multicultural neighborhoods in Tibet.
Sad about sinking ships and dead babies on beaches? Think of how many ships will sink when the Europeans have to flee Europe. There will be so many dead babies on beaches we won't go suntan on beaches, we'll go suntan at the dead baby depository. Kids won't make sandcastles, they'll make dead-baby-castles.