Quote:
Originally Posted by
MitzaLizalor
How can anyone be forced to change what they believe? Maybe one could reach a position where they changed what they SAID they believed for example if you told me you'd murder three generations of my family (but not me) unless I reckoned some bulbous dictator as the perfect human I may well say that's what I believed. I would be lying, if for no other reason that torturing my children or my parents or grandparents as a means to any end immediately relegates you to "filthy rags" status, regardless of what the end was.



Is that how you see God?
No. God is the only one that can force me to anything. And Trump of course too. Socialists (including national socialists) however hate God and love gun control. Hitler claimed to be a Christian, like JFK did, but of course both were Catholics... therefore not Christians. And like I said, a Vegetarian. I do not disagree with Hitler on the Jews, but he was wrong on too many other things. And he had a deformed penis and only one ball. No thanks. I prefer to have a President that goes to a Protestant church and raises the Bible everyday.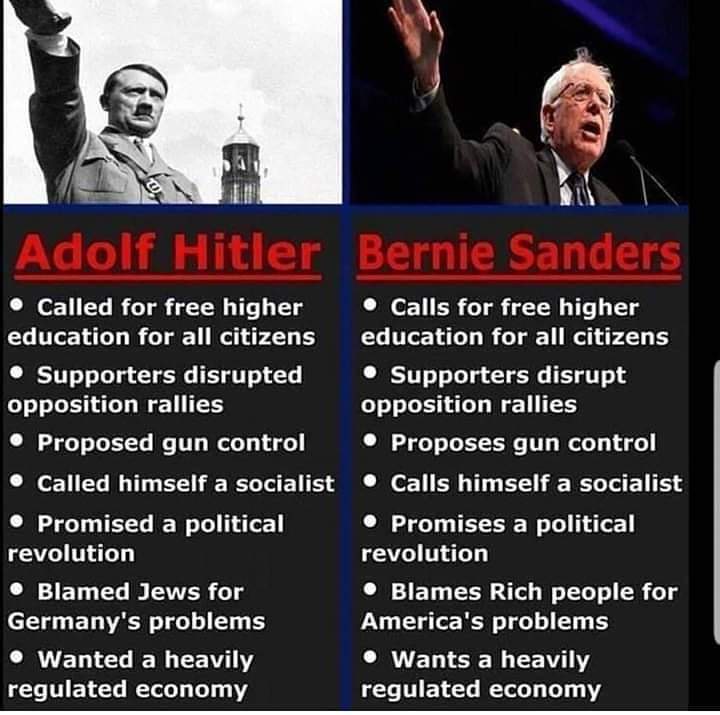 In general I wonder if there are any conservatives in Germany. The AfD also consists of many Catholics and a lesbian woman.