Why did the Tyrannosaurus not survive the re-population period of the Earth after Noah's Flood (Genesis 7:23)? This species of beast was still around during the days of Job as evidenced by the detailed description of dinosaurs (in this case herbivorous but you get the idea) in the Old Testament!

Job 40:15-18
Behold now behemoth, which I made with thee; he eateth grass as an ox. Lo now, his strength is in his loins, and his force is in the navel of his belly. He moveth his tail like a cedar: the sinews of his stones are wrapped together. His bones are as strong pieces of brass; his bones are like bars of iron.
Based on the strong, iron-like bones and general good health it is
inconceivable
that such magnificent beasts would not
survive
competition against sloths, aardvarks, salamanders, unicorns (Isaiah 34:7), and Catholics.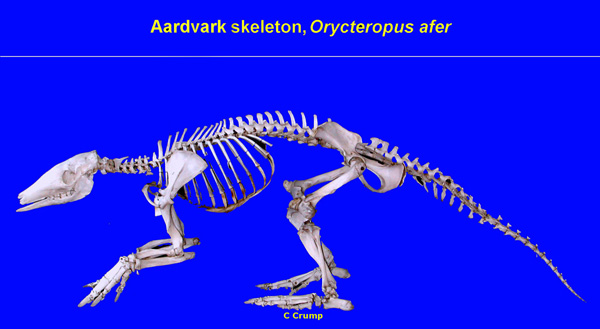 Generally,
Jesus
knows everything (Isaiah 46:10) and is responsible for
everything
that happens or does not happen. It is through Him that the
Tyrannosaurus was Created
(John 1:3). Thus, it must be in
His
interest to let these magnificent beasts die out during historical times.
Unexpectedly,
secular science
recently provided us the answer. Obviously, they did not understand the
implications
of their findings, and that is where our specialty,
Creation Science
, reigns supreme. The secular pale ontologists discovered that the tyrannosaurs sacrificed their future for animal
lust and constant sexual congress
not unlike
suggested previously
by our Brethren.
Quote:
T rex and other tyrannosaurs would have used their tactile noses to explore their surroundings, build nests, and carefully pick up fragile eggs and baby offspring.

But the snout is thought to have served another purpose. Experts believe that males and females rubbed their sensitive faces together in a prehistoric form of foreplay.

Writing in the journal Scientific Reports, the US authors describe how the sensitive skin may have proved crucial to the dinosaur's mating success. "In courtship, tyrannosaurids might have rubbed their sensitive faces together as a vital part of pre-copulatory play," they explain. The vile word of
copulation
is obviously how the atheist scientists describe these
revolting
events, but sometimes it is necessary to use the scientific nomenclature for these issues. My apologies. Anyway, this means that the
Tyrannosaurus
had succumbed to the
pleasures of the flesh
some time between the
Flood
and the days of
Job
. How would
Jesus
react?
Colossians 3:5
Mortify therefore your members which are upon the earth; fornication, uncleanness, inordinate affection, evil concupiscence, and covetousness, which is idolatry:

1 Thessalonians 4:3
For this is the will of God, even your sanctification, that ye should abstain from fornication:

Jude 1:7
Even as Sodom and Gomorrha, and the cities about them in like manner, giving themselves over to fornication, and going after strange flesh, are set forth for an example, suffering the vengeance of eternal fire.
Now, it is obvious that
sex between two tyrannosaurs
is indeed fornication according to
strange flesh
, but we have to assess if these commandments are
valid
when it comes to
beasts
? Are they
responsible
? Did
God
give them any
advice
about the correct forms of
intercourse
? As it happens, He did!
Genesis 1:21-22
And God created great whales, and every living creature that moveth, which the waters brought forth abundantly, after their kind, and every winged fowl after his kind: and God saw that it was good. And God blessed them, saying, Be fruitful, and multiply, and fill the waters in the seas, and let fowl multiply in the earth.
It was
God
's blessing that the beasts would
multiply
but not that they would spend time in
useless gratification of the flesh
. Let us see once again what the opinion of
Jesus
is, and how He is going to deal with those who only fornicate!
Jude 1:7
Even as Sodom and Gomorrha, and the cities about them in like manner, giving themselves over to fornication, and going after strange flesh, are set forth for an example, suffering the vengeance of eternal fire.
Let this be an
example
to human fornicators.
All sexual congress that fails to produce fertilized eggs will result in the Vengeance of Eternal Fire
. It is quite certain that most of the extinctions that have taken place since are also caused by genital
obsessions
. The world is better off without them.
Yours in Christ,
Elmer