While all these drug gangs and rapists(© D Trump) are pouring across the Mexican border, and
(i) the demoncrat traitor sleepy Joe is still telling them they are welcome, and
(ii) demoncrat mayors are hindering the removal by ICE of these lowlifes from God's blind spot, and
(iii) the only sensible solution – a wall – has been abandoned simply because D Trump thought of it,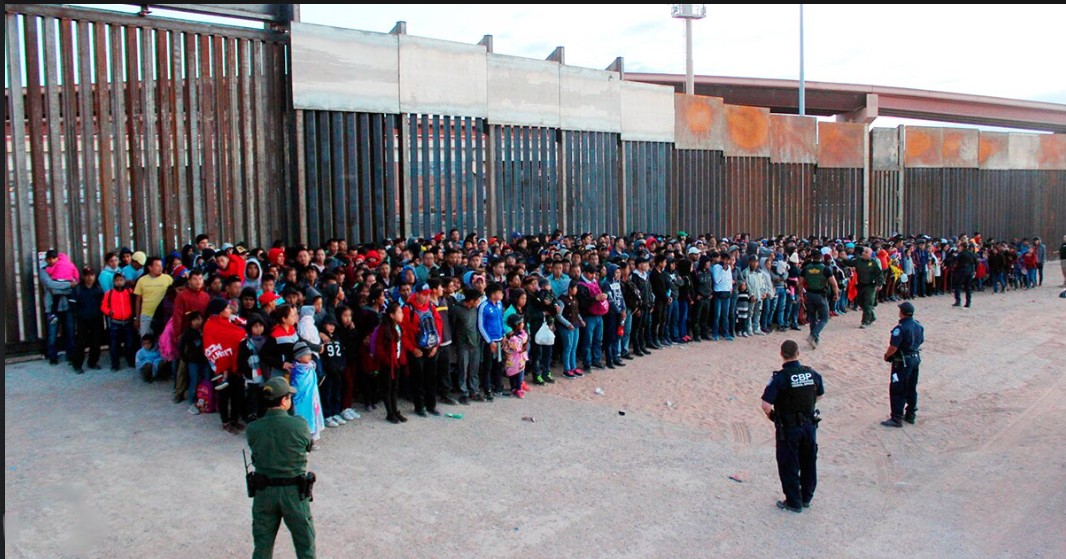 I felt the time had come had come to consult God. I opened the Bible at random and stabbed down my finger –
Judges:12:4: Then Jephthah gathered together all the men of Gilead, and fought with Ephraim: and the men of Gilead smote Ephraim, because they said, Ye Gileadites are fugitives of Ephraim among the Ephraimites, and among the Manassites.
J'g:12:5: And the Gileadites took the passages of Jordan before the Ephraimites:
and it was so, that when those Ephraimites which were escaped said, "Let me go over"; that the men of Gilead said unto him, "Art thou an Ephraimite?" If he said, "Nay";

J'g:12:6: Then said they unto him, "Say now Shibboleth": and he said Sibboleth: for he could not frame to pronounce it right. Then they took him, and slew him at the passages of Jordan: and there fell at that time of the Ephraimites forty and two thousand.
God Has Spoken The Law:
Anyone who tries to enter the USA from Mexico needs to be told to say these words:
School
not
Eschool
Ship
not
Sheep
Joke
not
Yolk
Teeth
not
Teet
Focus
not
Fuhcus
Eyes
not
Azz
Ask
not
Aks
not
Ax
Accuse me
not
Excuse me
Fifth
not
Fiss
Not
not
Nought
Breakfast
not
Brefas
Boat
not
Bought
Pull
not
Pool
Feet
not
Fit
Failure will result in being slain (I don't think it necessary to take anyone to the "passages of Jordan" – on a high point near the border will do.)