Hosea 7-10
Hosea 7
1 When I would have healed Israel, then the iniquity of Ephraim was discovered, and the wickedness of Samaria: for they commit falsehood; and the thief cometh in, and the troop of robbers spoileth without.
Remember, Hosea was doing his work during the Northern Kingdom's decline.
Ephraim was one of the names used by the prophets to talk about the Northern Kingdom. He said Ephraim to personify the Northern Kingdom.
4 They are all adulterers, as an oven heated by the baker, who ceaseth from raising after he hath kneaded the dough, until it be leavened.
Everyone knows that bakers are more promiscuous and adulterous than the butcher or the candlestick maker.
5 In the day of our king the princes have made him sick with bottles of wine; he stretched out his hand with scorners.
If he was a good baker, instead of a whore, he would have stretched out his hand with
scones
.
6 For they have made ready their heart like an oven, whiles they lie in wait: their baker sleepeth all the night; in the morning it burneth as a flaming fire.
And he probably sleepeth with someone who isn't his wife.
8 Ephraim, he hath mixed himself among the people; Ephraim is a cake not turned.
Ephraim is burned on the bottom.
11 Ephraim also is like a silly dove without heart: they call to Egypt, they go to Assyria.
Remember, God was pissed at the Northern Kingdom because they didn't trust that he would save them from Babylon, and instead made treaties with Assyria and Egypt. That's part of why God rejected them. (
And Egypt had huge penises
)
12 When they shall go, I will spread my net upon them; I will bring them down as the fowls of the heaven; I will chastise them, as their congregation hath heard.
It seems that Hosea was hungry when he wrote chapter 7.
16 They return, but not to the most High: they are like a deceitful bow: their princes shall fall by the sword for the rage of their tongue: this shall be their derision in the land of Egypt.
God gets angry when people don't respect Him.
Hosea 8
1 Set the trumpet to thy mouth. He shall come as an eagle against the house of the LORD, because they have transgressed my covenant, and trespassed against my law.
Babylon was often called an eagle. When the prophets said eagle, most of the time, they were either directly or indirectly talking about Babylon. (Jer. 49:22, Ezekiel 17:7)
4 They have set up kings, but not by me: they have made princes, and I knew it not: of their silver and their gold have they made them idols, that they may be cut off.
This is why kings should only be set in place by God and birth, and not voted.
Don't make idols of gold and silver.
14 For Israel hath forgotten his Maker, and buildeth temples; and Judah hath multiplied fenced cities: but I will send a fire upon his cities, and it shall devour the palaces thereof.
God wasn't pleased with the sacrifices or the temples or anything else that the two countries did. He only sees them as whores at this point.
Hosea 9
1 Rejoice not, O Israel, for joy, as other people: for thou hast gone a whoring from thy God, thou hast loved a reward upon every cornfloor.
They had sex in barns.
2 The floor and the winepress shall not feed them, and the new wine shall fail in her.
The wine wouldn't ferment. It'd become rotten grape juice, not even good enough to be vinegar.
This was well before anyone understood what
yeast
was. It was still a magical process for fermentation to occur.
6 For, lo, they are gone because of destruction: Egypt shall gather them up, Memphis shall bury them: the pleasant places for their silver, nettles shall possess them: thorns shall be in their tabernacles.
I'm not sure if it's the
Memphis Grizzlies
or the
University of Memphis
.
9 They have deeply corrupted themselves, as in the days of Gibeah: therefore he will remember their iniquity, he will visit their sins.
10 I found Israel like grapes in the wilderness; I saw your fathers as the firstripe in the fig tree at her first time: but they went to Baalpeor, and separated themselves unto that shame; and their abominations were according as they loved.
If Hosea was hungry before, he's really wanting a drink now. Peor was a mountain in Moab. It was renamed to Baalpeor when people started worshiping Baal there. This was the place that Balaam (the guy with the talking donkey) was supposed to prophecy against Israel.
14 Give them, O LORD: what wilt thou give? give them a miscarrying womb and dry breasts.
Hosea was actually pleading for God to prevent the children from being born so that the parents wouldn't have to suffer watching their children die. Which is one of the worst things, outliving your children, but almost as bad as having
someone else outlive your child
.
16 Ephraim is smitten, their root is dried up, they shall bear no fruit: yea, though they bring forth, yet will I slay even the beloved fruit of their womb.
17 My God will cast them away, because they did not hearken unto him: and they shall be wanderers among the nations.
Yes, it sounds cool to be a wanderer among the nations, like a college student gallivanting around Europe on a sabbatical from classes. But it's not cool.
Hosea 10
1 Israel is an empty vine, he bringeth forth fruit unto himself: according to the multitude of his fruit he hath increased the altars; according to the goodness of his land they have made goodly images.
Hosea in this chapter reminds me of a politician who's making a commercial with a farmer. He's a man of the people. He's taken off the jacket from his suit, loosened his tie, and rolled up the sleeves of his shirt. He's there to do some work. There's going to be video of him picking up a chunk of dirt, and breaking it into pieces, probably while shaking his head in a "no this can't be" kind of motion.
11 And Ephraim is as an heifer that is taught, and loveth to tread out the corn; but I passed over upon her fair neck: I will make Ephraim to ride; Judah shall plow, and Jacob shall break his clods.
12 Sow to yourselves in righteousness, reap in mercy; break up your fallow ground: for it is time to seek the LORD, till he come and rain righteousness upon you.
More of the farming analogy.
Of course, the gipper knew how to farm, because he went to college in Eureka Illinois, and all that's around that is farm land.
13 Ye have plowed wickedness, ye have reaped iniquity; ye have eaten the fruit of lies: because thou didst trust in thy way, in the multitude of thy mighty men.
When you plow wickedness, you get to reap iniquity.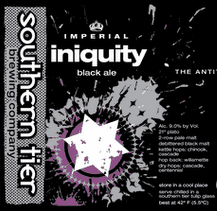 So what have we learned today?
1. Hosea was hungry.
2. Hosea was thirsty.
3. Hosea was in a farming mood.
4. Ephraim's gonna get bitch-slapped.
YIC
V