More solid preaching from Jesus-Is_Savior.com on this perverted, fallen world:
Selena Gomez and Katy Perry Prove That Rock 'N' Roll is Straight from the Pits of Hell
By David J. Stewart
Selena Gomez sang it first, and then Katy Perry... the song is called ROCK GOD!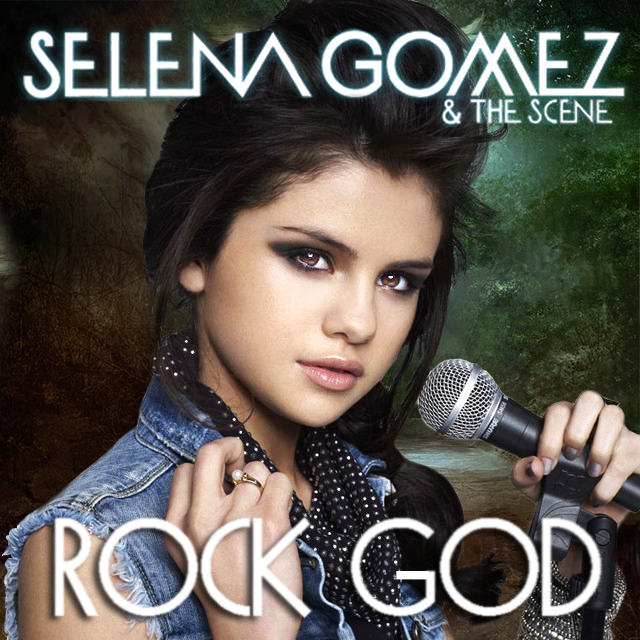 This evil and sensual song praising male Rock band members, the demonic influence of Rock music, mocking preaching-preachers, promoting rebellion, and blaspheming God clearly evidences that Rock 'N' Roll is straight out of the pits of Hell...
Quote:
Originally Posted by Selena Gomez and Katy Perry
I can't keep my hips from swaying
To his sweet melody, you see
I fell in love with my rock, rock god...

I can't stop my feet from dancing
To the sound of his drum"
The song openly admits the sexual nature of Rock music, causing one to swing their hips. It is sensual for any woman to swing her hips in public. It's just plain wrong...
There is no wickedness any more evil in the sight of God than boasting of one's sins. To sin is human, to brag is demonic. These young women, SHE-DEVILS, shake their fists in God's face, tempting the wrath of God (just like SIN CITY Las Vegas). I assure you that... What HAPPENS in Vegas is RECORDED in Heaven! The BOOKS shall be opened (Revelation 20:12)...
Quote:
Originally Posted by Selena Gomez and Katy Perry
Don't cast the first stone cause I'm not alone
And it's not like I'm hurting anyone
The rebels who died in the flood weren't alone either... they ALL perished except Noah and his immediate family. Only 8 people survived the flood. Jesus said that the End Times would return as it once was in the wicked days of Noah (Matthew 24:37-38)...[/quote]
Not hurting anyone? Does the ALMIGHTY LORD not count as "anyone"? Call Him thin-skinned, but He's the omnipotent, all-knowing creator of the universe and He has earned his right to care A LOT about what your pink-bits are up to.
A lot of people hate my website because I speak THE TRUTH. This world has been God's enemy since Adam and Eve sinned (James 4:4). We live in a fallen world. By nature the world hates Jesus Christ and His true disciples who obey His commandments (John 14:15; 15:19). Every Christian believer needs to expose the evils of Rock music, lesbianism, rebellion against God, sensuality outside of marriage, abortion, greed, fornication, Walt Disney's whores, Hollywood trash, and all the evil scum that is attacking and trying to destroy the spirituality of our youth.
Everything is perverted nowadays. Everything is so blatantly evil, wicked and rotten to the core. Everywhere we turn we see smut, sensual filth and people who have NO FEAR OF GOD (Romans 3:18). I fear God. Do you? Psalm 36:1, "The transgression of the wicked saith within my heart, that there is no fear of God before his eyes." I have to give account to God one day for my life, for the good and bad, and so do you (for the saved: Romans 14:12; 2nd Corinthians 5:10-11; for the unsaved: Revelation 20:11-15)...
Whether Katy Perry herself is a homosexual remains to be known; but she certainly gives the impression of being one. She certainly is pulling on the same rope as the Devil. As with everything else nowadays, the only way to make-it-big in the entertainment business is to sell one's soul, by demonstrating allegiance to Satan's cause. It's all about money. Katy Perry has a sure future in this God-cursing, Christ-rejecting, Bible-hating, sinful world; but she will certainly pay for her evils in eternity...