Some people have been unjustly criticizing Godly Ted Cruz for his stance on immigration, especially on
his position to rejecting Non-Christian Syrian refugee
s, in the light of the fact that
his own father was a refugee from Cuba
.
Yet, Ted Cruz is absolutely right in his opposition to this new wave of immigration.
First of all, the Bible shows us that immigration is only welcomed if the immigrants are God-Fearing people. This sort of immigrants has the right to wipe off the entire population of whoever lived in that land before them:
Exodus 17:14-16
14 And the Lord said unto Moses, Write this for a memorial in a book, and rehearse it in the ears of Joshua: for I will utterly put out the remembrance of Amalek from under heaven.
15 And Moses built an altar, and called the name of it Jehovahnissi:
16 For he said, Because the Lord hath sworn that the Lord will have war with Amalek from generation to generation.
Deuteronomy 7:2-3
2 And when the Lord thy God shall deliver them before thee; thou shalt smite them, and utterly destroy them; thou shalt make no covenant with them, nor shew mercy unto them:
3 Neither shalt thou make marriages with them; thy daughter thou shalt not give unto his son, nor his daughter shalt thou take unto thy son.
That's basically what we White Americans did to Indians here in our Homeland. However, after dealing with the Indians the Bible-approved way, the US history shows us that immigration of undesirable elements (meaning non-White and non-Christian) was always a huge problem.
The nightmares of immigration in the nineteenth century.
The Yellow Terror of the Chinese immigration.
The Irish immigration problem.
The Jewish immigration problem.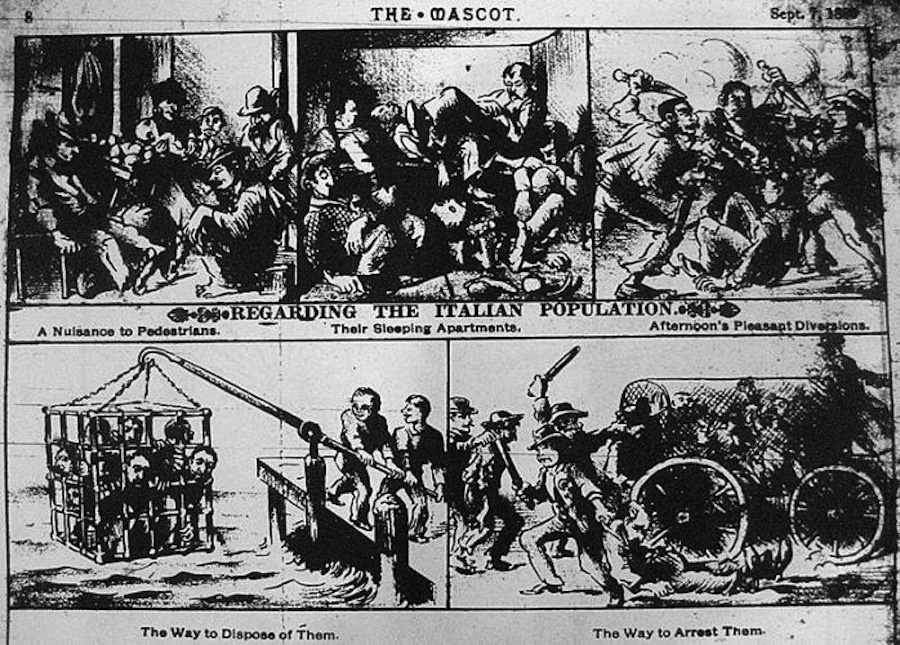 The Italian immigration problem.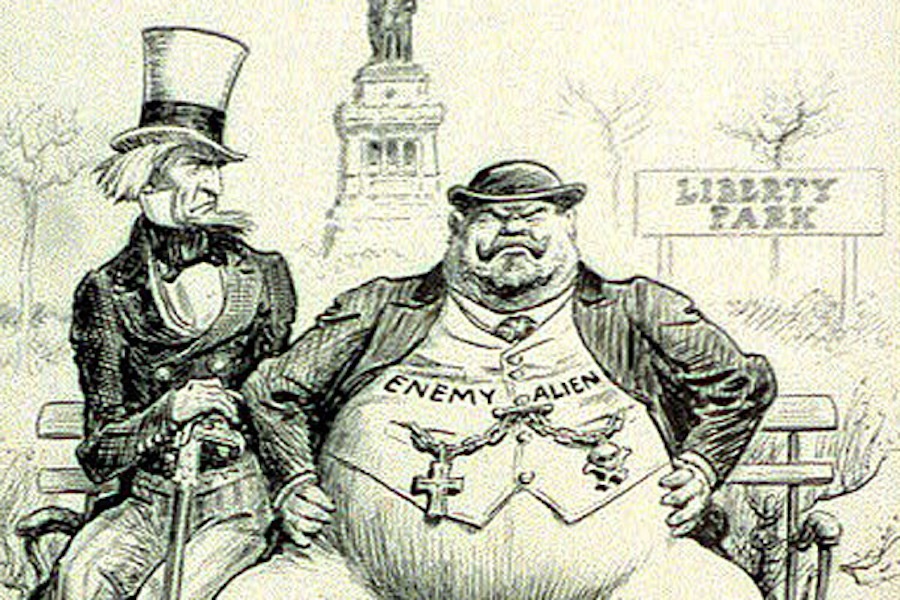 Enemy aliens always wanted to sneak in to our peaceful country.
Immigration allows lazy vagabonds (Gypsies, Poles, Russians, and other undesirable elements) into our beautiful nation.
An image is worth a 1000 words.